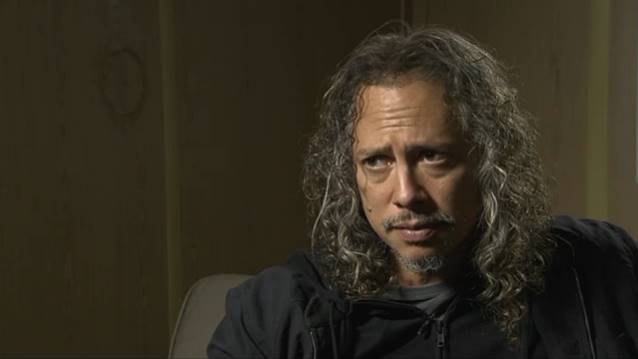 METALLICA guitarist Kirk Hammett was interviewed by Germany's Radio 21 November 2016 during the promotional tour for the band's new album, Hardwired… To Self-Destruct, where he discussed about how his life has changed after the Black Album.
He says (as transcribed by Ultimate-Guitar.com):  "After the 'Black Album' came out, I realized I wasn't able to go anywhere in San Francisco that I wanted to. [Chuckles]
"The way I found that out was going into a comic-book store – the same store I've been going to for 15 years – looking through the comics, looking up, and there was this woman staring at me.
"I was like, whatever… but she kept on staring at me! I was like, 'Why are you staring at me?'
"And she goes, "Cause you're Kirk Hammett!' I was like… I thought, 'I am Kirk…' This has never happened before, what's up?! No-one's ever come up to me in that store and said that to me!
"Then I realized we're at a level of recognition we've never been at and I better start getting used to it.
"Because you can't really undo that stuff. You can't say, 'Hey, no, I don't want this!' It just kinda happens and you have to adjust…"
You can watch the entire interview below: