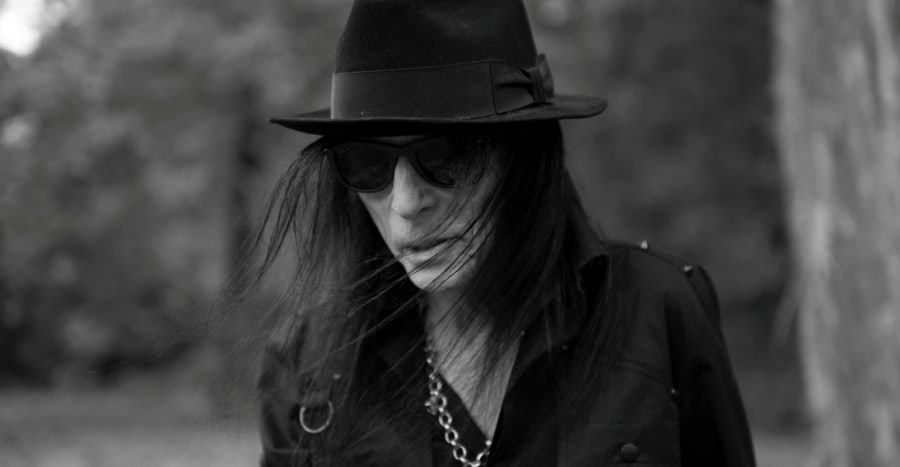 Mick Mars, the celebrated guitarist from MÖTLEY CRÜE, has unveiled the first single from his upcoming solo venture, The Other Side Of Mars. The official video for the song "Loyal To The Lie" can be seen below.
The Other Side Of Mars is slated for release on February 23, 2024. Fans can now pre-order the album at the newly launched merchandise storefront, shop.mickmarsofficial.com. The album is available in various editions, including a 180g LP and CD, with both signed and unsigned options. Mars will release The Other Side Of Mars through his private label, 1313, LLC, in collaboration with MRI.
Mars says about "Loyal To The Lie": "I wanted to do something that was just big and mean." But no matter what direction he's going in on The Other Side Of Mars, what ties it all together is "that people are going to hear my tone — my sound," Mars says. "I am what I am. Nobody else can do it. And like everyone, I've got a limited number of years. So, I'm gonna do all I can to do a lot of stuff."
When Mars stepped back from touring with MÖTLEY CRÜE — the band he co-founded more than 40 years ago — following their massive summer 2022 "The Stadium Tour", it seemed like the end of an era. Really, it was the beginning of a new one.
The legendary guitarist, whose riffs, solos and overall devastatingly heavy sound powered the L.A. icons through four decades of world-conquering, multi-platinum sonic mayhem is, as he demonstrates on his debut solo effort, still a serious force to be reckoned with. Only now, listeners are reckoning with more Mars than ever before. "When it comes to my playing, there's the MÖTLEY side and the Mars side," the guitarist says. "Either way, I always have a very clear vision of what I want to do."
On the aptly titled "The Other Side of Mars", fans get that vision in its full, multifarious glory. To be sure, there are plenty of characteristically riff-tastic, tough-as-nails hard-rock anthems. The album also presents the guitarist heading into new and uncharted territory, tearing through caustic, modern metal, conjuring gothic-tinged soundscapes, and digging into anguished, slow-burning power balladry alongside unspooling bluesy, cinematic instrumental workouts. The music throughout the collection is otherwise studded with slide guitars, violins, violas, keyboards, glitchy freak-outs and all manner of sonic surprises.
"There's a lot of ideas that I have that, I don't want to call them 'left,' but they are, you know what I mean?" Mars says. Regarding those stylistic turns, he continues, "My feeling has always been, I might gain some fans, I might lose some fans. But what they're hearing, it's all me."
The Other Side of Mars track listing:
01. Loyal To The Lie
02. Broken On The Inside
03. Alone
04. Killing Breed
05. Memories
06. Right Side Of Wrong
07. Ready To Roll
08. Undone
09. Ain't Going Back
10. LA Noir