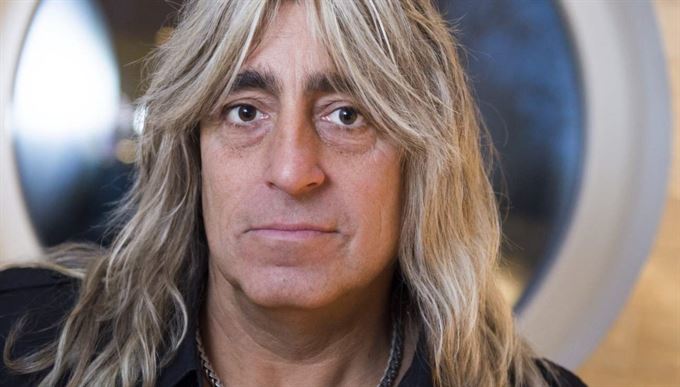 Iconic drummer Mikkey Dee sat down for an exclusive one on one interview with Cassius Morris on The Cassius Morris Show where he discussed his desire to reunite with KING DIAMOND and the original band.
Dee played on the KING DIAMOND recordings Fatal Portrait (1986), Abigail (1987), and Them which followed in 1988.
"Unfortunately, [original KING DIAMOND bassist] Timi Hansen is dead, but you could have Andy [LaRocque, guitar], Michael Denner [guitar], you could have Hal Patino [bass], Pete Blakk [guitar], myself, just for a tour, and only play the stuff that we did — from Fatal Portrait to Cospiracy. That could have been a really fun and successful tour."
"I don't see why not. If I'm off [and not doing anything] with SCORPIONS, then I could easily have done that. That would have been so much fun, I think, because we were a great bunch of guys. And I still talk to Andy and Pete and Hal and King as well."
KING DIAMOND will release its first album in 13 years, The Institute, in 2021 via Metal Blade Records.
KING DIAMOND's namesake frontman commented on upcoming album: "For reasons unknown to you, it is clear that you have no way of making it to 'The Institute' on your own at this point. Therefore, we will bring 'The Institute' to you. You don't want to miss this special opportunity for treatment only we can give you. It could be for your own good, you know…"