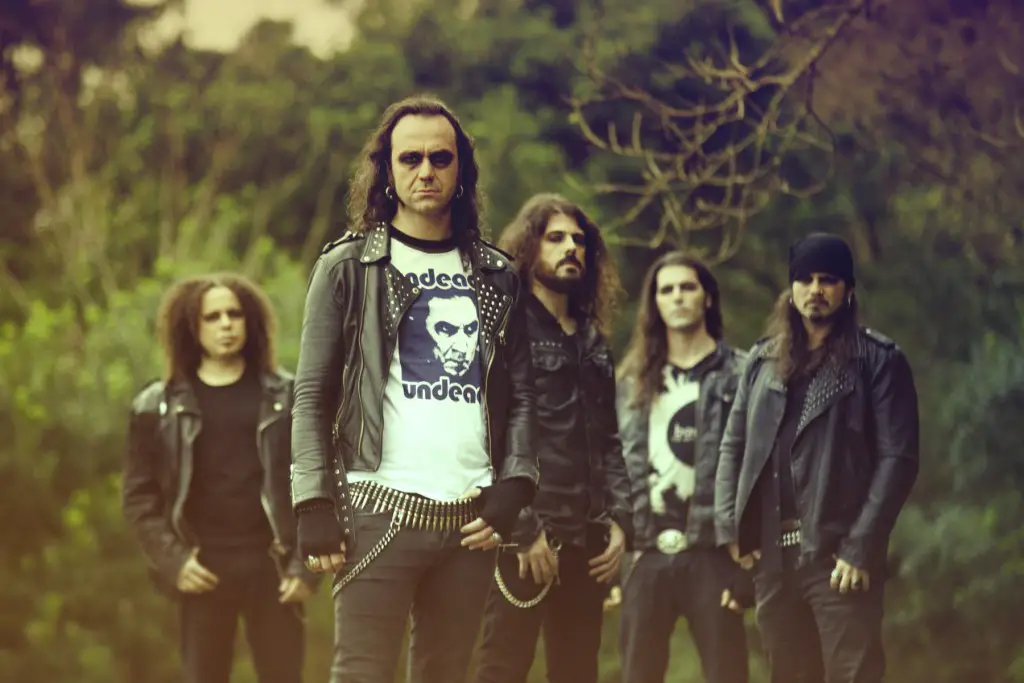 An immortal Century Media Records classic, the gothic metal masterpiece "Irreligious" by MOONSPELL has finally returned on vinyl for the first time since its original release back in 1996!
In cooperation with the band, Century Media Records re-visited "Irreligious" and offer a classy 20th anniversary edition including various additional treats for all the band's new and old fans worldwide:
"Irreligious" comes housed in a wide spine LP sleeve including the 180 gram vinyl with the album mastered for vinyl by Patrick W. Engel (Iced Earth, Tiamat, Grave), the entire album on CD, a 4-page LP-sized booklet with an introduction and commented live and promo photos by Fernando Ribeiro as well as all lyrics plus an additional poster!
An unboxing video of the 20th anniversary vinyl edition can be watched below.
MOONSPELL – Irreligious (Vinyl-Reissue 2016) side-split / track-listing:
Side A
01. Perverse….almost Religious
02. Opium
03. Awake
04. For A Taste Of Eternity
05. Ruin And Misery
06. A Poisoned Gift
Side B
01. Subversion
02. Raven Claws
03. Mephisto
04. Herr Spiegelmann
05. Full Moon Madness
"Irreligious" is available in the following vinyl colours and limitations:
black – not limited, available worldwide
transparent red – 100 units, exclusive to Century Media's European webstore – SOLD OUT
gold – 200 units, exclusive to Century Media's US webstore
transparent orange – 500 units, MOONSPELL exclusive
transparent green – 200 units, exclusive to EMP
Now, this ultimate edition of "Irreligious" is available for presale, so head over here to get the format of your choice here.
To purchase the exclusive band colour and the strictly limited "Opium" 10inch, released on the band's own label, please head over here.
MOONSPELL are currently touring Europe and also perform several special anniversary shows celebrating "Irreligious", so check the dates below and make sure to get your copy of this album immediately.
Tour Dates:
Oct 11 – Collosseum Club – Kosice, Slovakia
Oct 15 – MAXIMUM ROCK FESTIVAL – Bucharest, Romania
Oct 17 – Barby Club – Tel Aviv, Israel
Dec 02 – Multiusos Guimarães – Guimaraes, Portugal
Dec 06 – Garaje Beat – Murcia, Spain
Dec 07 – Chango – Madrid, Spain
Dec 08 – Razzmatazz 2 – Barcelona, Spain
Dec 09 – L'Usine – Istres, France
Dec 10 – Le Moloco – Audincourt, France
Dec 11 – Le Cargo – Caen, France
Dec 12 – The Underworld – London, UK
Dec 13 – The Underworld – London, UK
Dec 14 – L'Empreinte – Savigny Le Temple, France
Dec 15 – La Belle Electrique – Grenoble, France
Dec 16 – Chez Paulette – Pagney Derrière Barine, France
Dec 17 – Eindhoven Metal Meeting – Eindhoven, Netherlands
Feb 04 – Campo Pequeno – Lisbon, Portugal
May 04 – Karmøygeddon Metal Festival – Karmøy, Norway