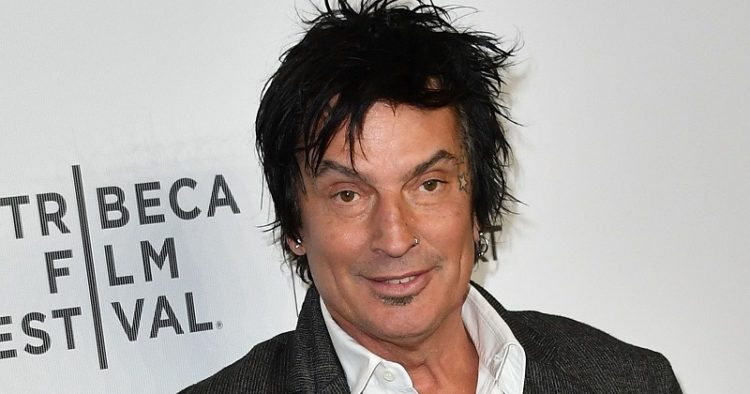 MÖTLEY CRÜE drummer Tommy Lee has urged his fans to stay home during the coronavirus outbreak, explaining that he's "got some big stadium sh*t to do in June."
Lee took to his Twitter to post: "Hey! Can y'all please stay the f*ck inside? I got some big stadium sh*t to do in June!!!"
Lee is obviously referring to MÖTLEY CRÜE's comeback "The Stadium Tour" with DEF LEPPARD, POISON and JOAN JETT & THE BLACKHEARTS.
Dates and tickets for the tour are available here.
MÖTLEY CRÜE have collectively agreed to rip up the "cessation of touring" contract that they signed back in 2014 preventing any of them from performing under the band's name in the future.
Almost 6 years after signing a "cessation of touring" agreement, the MÖTLEY CRÜE contract is off the table because a whole new generation of Crüeheads are relentlessly demanding for the band to come back together," band said in a statement. "Following the huge success of their Netflix biopic The Dirt, MÖTLEY CRÜE has seen a massive surge in new audience. And the band best known for breaking the rules has destroyed their cessation of touring contract in true MÖTLEY CRÜE fashion, by literally blowing it up.