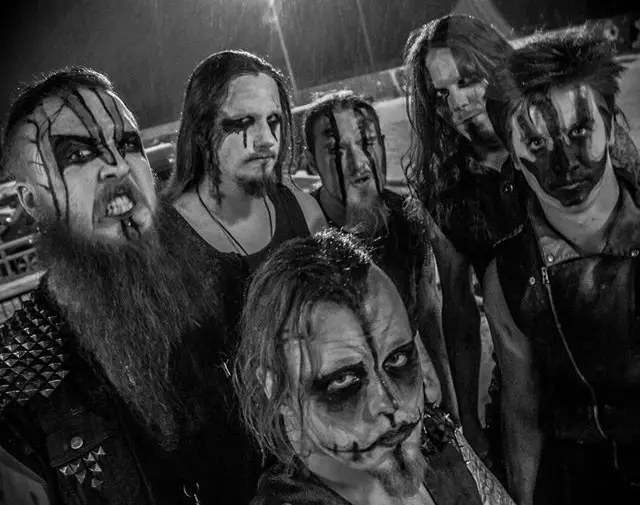 Shock industrial metal -band FEAR OF DOMINATION is delaying the publishing of its fourth album Atlas by a couple of weeks. The vocalist and the lyricist Saku Solin says that the band members did everything they could, but faced many things, that couldn't be helped.
"Shit hit the fan. We could have pushed Atlas out in 11. March by force, but we have sacrificed so much for the album, that it would have been wrong against the album and the fans to just spit it out", Solin says.
The main reason for the delay is that the band couldn't reach understanding with the people responsible in the mixing and the mastering the album. The lead-guitarist and the main composer of the band Johannes Niemi says, that there is no big drama included. The artistic views just didn't match.
"We told, that we want a heavier sound for the album, so that every instrument with their elements would stand out better than before. They took the sound to the direction they thought was the best, and it really didn't fit to our band. It was far away from FoD", Niemi says.
Eventually the band took the material back and chose new partners to handle the mixing and the mastering. The new mixer has been Tuomas Kokko from Electric Fox Studios, who has mixed for example SWALLOW THE SUN. The mastering has been done by Svante Forsbäck, who has worked for example with RAMMSTEIN.
"We were more or less amazed, when we heard the result. Now we nailed it. This f**king rocks!", Niemi says.
"Of course we are sorry for the delay, but we hope, that the crowd and the fans understand it. We have carried this burden for so long, that we want to carry it to the very end with style", Solin says.
As for compensation FEAR OF DOMINATION will release a new single from Atlas. Digi-single Adrenaline will be unleashed on the original releasing date of the album 11. March.
"Adrenaline is a compilation from the theme, the atmosphere and style of the album. It is about the idea, when nothing is enough. You have to get reasons to live. For me, the enthusiasm of adrenaline burst and the wilderness is irreplaceable and great! That is what the live-shows are for us", Solin says.