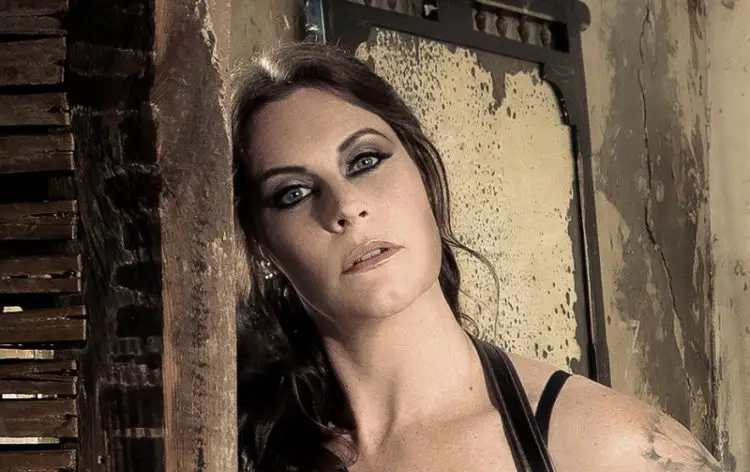 In the latest episode of her "Fan Friday" YouTube series, NIGHTWISH  singer  Floor Jansen was asked if she enjoys touring the United States. She responded (as transcribed by Blabbermouth.net): "Yes, of course I do. It's a magnificent big country, and it's fantastic to just see all the different states and meet so many different people. My favorite state must be Texas. I love the boots and the culture and food. Yeah, it's something special.
"We're all considered Western society — Europe and the U.S. — but there are as many differences as things we have in common, and I always find it fascinating to see that and to put my finger on what we have the same and what's different", she added.
You can watch the full "Fan Friday" video below. "Yours Is An Empty Growl! This week's Fan Friday touches upon some new topics. We talk about my favorite bands when I was younger, glam metal, cooking and more!"
On 9 October 2013, Jansen was announced as permanent NIGHTWISH  member,  following an invitation she received from the band in a hotel bar. In 2015,  NIGHTWISH released their first studio album featuring Jansen as the lead vocalist,  Endless Forms Most Beautiful. Out of this tour came the live album Vehicle of Spirit which is the second live album to feature Floor.
NIGHTWISH released new album Human. :II: Nature on April 10th last year via Nuclear Blast.