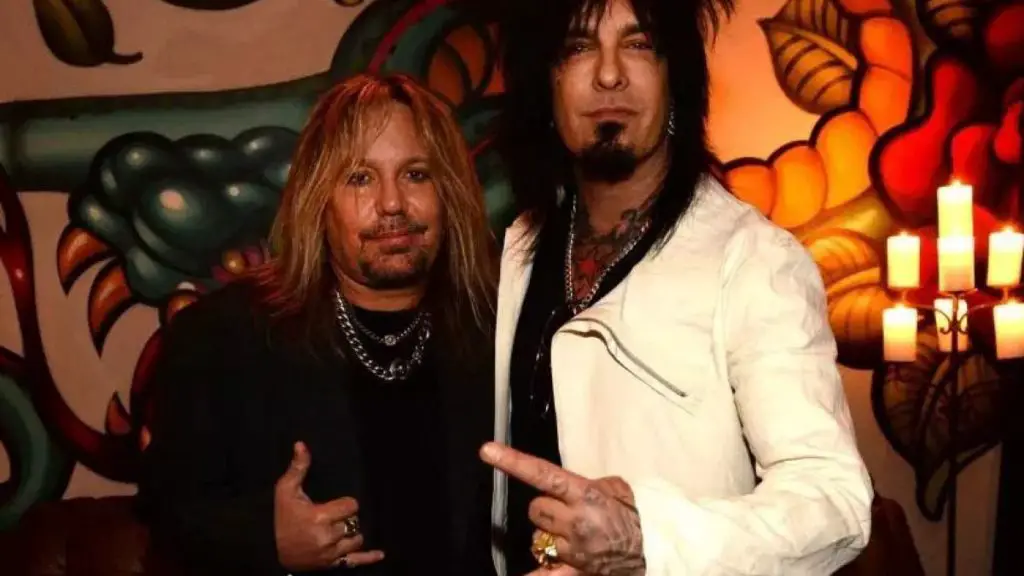 In a new interview with Billboard, MÖTLEY CRÜE bassist Nikki Sixx talked about Vince Neil's recent fall from stage. As previously reported, Neil broke his ribs during a concert on October 15 at the Monsters On The Mountain festival at LeConte Center in Pigeon Forge, Tennessee.
The incident occurred early into the set — while the band was performing CRÜE classic  "Don't Go Away Mad (Just Go Away)." In fan-filmed video of the incident, which can be seen below, Vince can be seen encouraging the crowd to clap at the end of the song while taking a step or two forward toward the front left side of the stage before losing his footing and falling off.
Sixx said the festival crew didn't put down reflective tape to mark the edge of the stage, which led to the fall.
"Without that, it's all completely black, so you can walk forward thinking there's still stage there and fall off," bassist explained. "I've done that myself. Vince and I were laughing about one time we both fell off the stage at the same show. But he was really lucky. He said if it wasn't a song that he was playing rhythm guitar on it could've been his head, which would've been a worse injury. The guitar broke his fall. But he'll heal up and we'll be ready to go on tour [with MÖTLEY CRÜE] in June."
New dates and tickets for "The Stadium Tour," featuring MÖTLEY CRÜE, DEF LEPPARD, POISON and JOAN JETT & THE BLACKHEARTS can be found at this location.