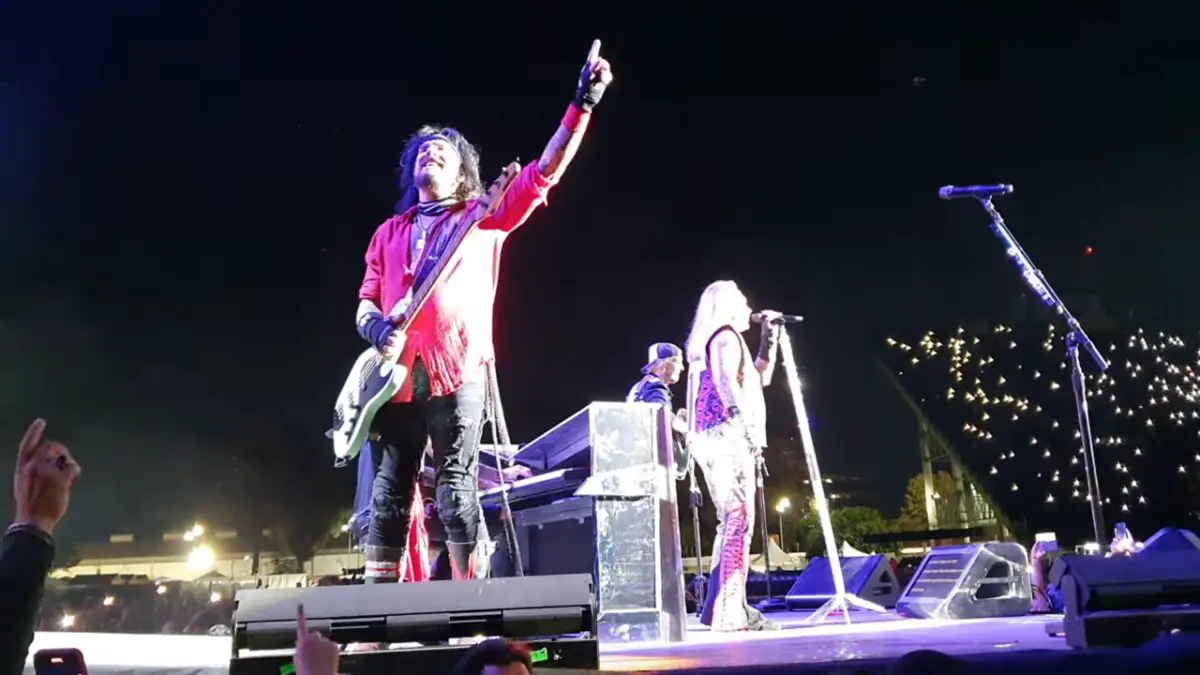 Nikki Sixx has confirmed that MÖTLEY CRÜE is in the studio working alongside their longtime producer, Bob Rock, to create fresh tracks for the band.
Yesterday, Sixx took to social media to share a photo of him apparently working on new lyrics, and he included the following message: "I'm sure you all know how important lyrics are to me. Studio is a highly creative space and with us recording I thought I'd try to get a creative head start on some of these for Vince [Neil, vocals]. I got one done and gonna try to wrap up the next one and show it to the guys. 
"Bob Rock is pushing us hard and bringing out the best in us. Tommy [Lee, drums] is playing his ass off. Jesus these drums sound huge. Probably lay down my final bass tracks in the next few days. John [5, guitar] is so fast I'm sure he will get all the songs done in just a few days. But then again Bob Rock loves those huge walls of guitars so it could take a moment. Gonna take a break from recording to fly to Kansas to rehearse and then play the @nfl draft show and then back to finish it all off. When will it come. Not sure. We haven't thought that far down the line. Just letting the music guide us."
Earlier this week, CRÜE guitarist John 5 shared a photo of him laying down tracks in a recording studio. He also posted a picture of Rock in front of a mixing board. The accompanying caption read: "Let's do this @motleycrue #bobrock".
As previously reported, Mick Mars has retired from touring with MÖTLEY CRÜE due to worsening health issues, and has been replaced with John 5.
Earlier this month, Mars filed a lawsuit against MÖTLEY CRÜE, claiming that his fellow band members are attempting to remove him from the band and diminish his ownership shares due to his incapacitating ailment.