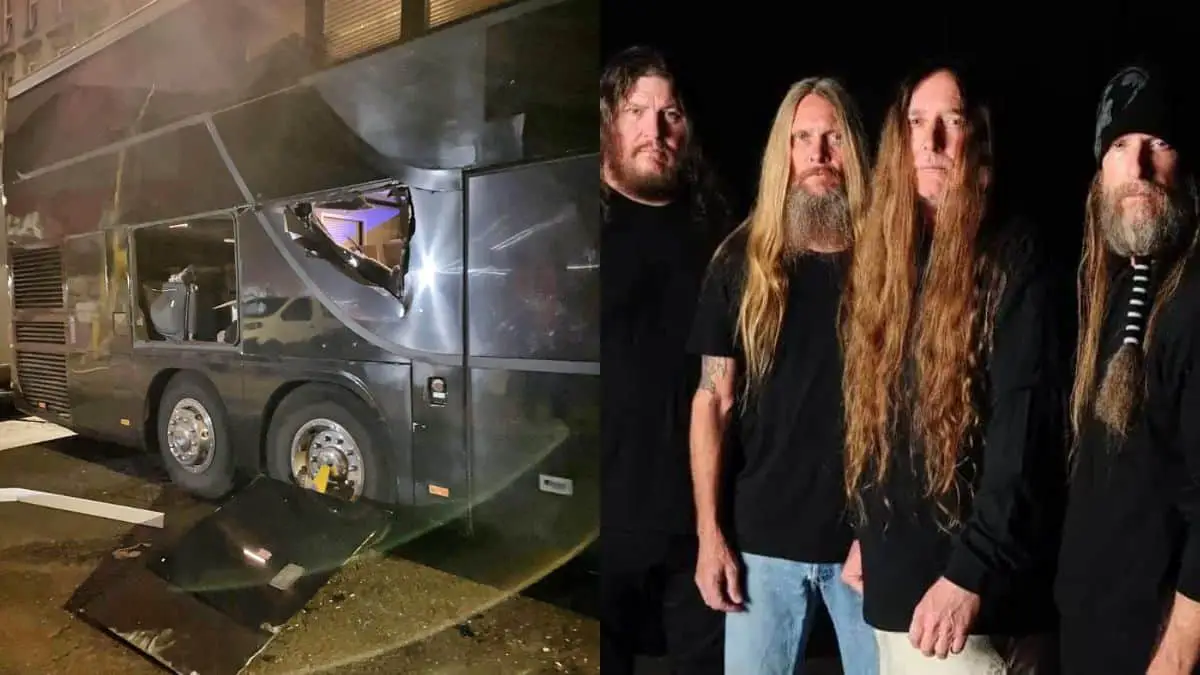 In a shocking incident last night, the tour bus of OBITUARY was hit by a car while parked in front of The Garage in Glasgow.
The band was in Scotland as part of their U.K. tour supporting their album Dying of Everything. Fortunately, no one was harmed in the accident, including their merch guy who was inside the bus during the crash. The band expressed gratitude for the outpouring of support they received from their fans. Despite the accident, OBITUARY's performance at The Garage was not affected, and the tour continues as planned.
OBITUARY shared an image of the incident on their social media with following message: "Car Crashed into our Bus lastnight @thegarageglasgow ..our merch guy was inside the bay getting Tshirts and narrowly escaped..thankfully nobody was injured! Our bus driver along with some local helping hands worked thru the night to repair it enough to make it to Newcastle for tonight's gig @university_students_union with @pestcontrolthrash because THE SHOW MUST GO ON!!!!
"Great show lastnight and we thank everyone who joined us for another SoldOut Show!! It was absolutely crushing!! Cheers and you next time!!"
OBITUARY released its new studio album, Dying Of Everything, on January 13 via Relapse Records.