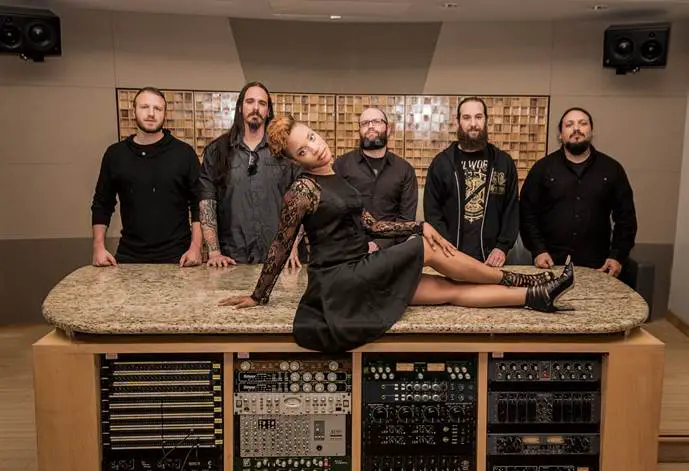 Houston progressive metal powerhouse OCEANS OF SLUMBER  brought you a live studio performance video for track "This Road". The song is taken from their current album "Winter" which is out now on Century Media Records.
You can watch the video for "This Road" below.
The band comments: "So many thoughts. So many words. So much left unsaid. This Road is the closing song on our record and is the completion of a cycle that seems perpetual. Habits and inconsistencies, and our attempt to wrestle with them and make sense of each other as individuals.
On stage is where we do our best work and this live session is a window into capturing that momentum – a place to shed our skin, open up, and evolve. We've always got more in us and we plan to do more of these sessions in the future. Hope you like it."
OCEANS OF SLUMBER are currently touring Europe with Enslaved and will appear at this year's edition of Damnation festival which takes place in Leeds on 5th November.
OCEANS OF SLUMBER Live:
02.11.2016 Toulouse (France) – Metronum
03.11.2016 Rennes (France) – Antipode
04.11.2016 Paris (France) – Divan du Monde
05.11.2016 Leeds (UK) – Damnation Festival
09.11.2016 Hannover (Germany) – Musikzentrum
10.11.2016 Dresden (Germany) – Beatpol