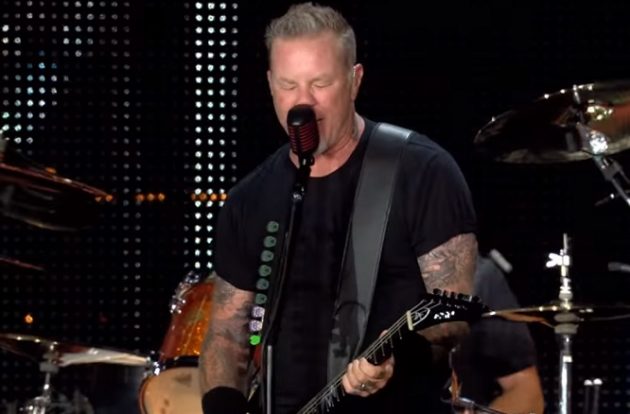 According to Gazette Times, Suspicious package was detected on Thursday at Oregon State University but it turns out not to contain anything dangerous, but rather t-shirts by METALLICA.
The 8-by-8-by-18-inch parcel was resting under a tree near the Crop Science Building at Southwest 30th Street and Campus Way on the Corvallis campus, according to Lt. Craig Flierl, commander of the Oregon State Police substation at OSU.
Flierl said that "It had been observed there the day before, about 2 p.m."
Shortly after 9 a.m. on Thursday, someone noticed the package was still there and reported it as suspicious. Flierl than had the area cordoned off for safety and contacted the state police bomb squad for assistance.
"Two techs came down from Salem and X-rayed the package and determined it was safe," he said.
They were up for a surprise when they opened the package. "It contained METALLICA T-shirts, of all things," Flierl said.
It turns out to be an Amazon delivery that had been repackaged. Flierl said a trooper was following up on the case and "will be reuniting the lost parcel with its owner in Pennsylvania."