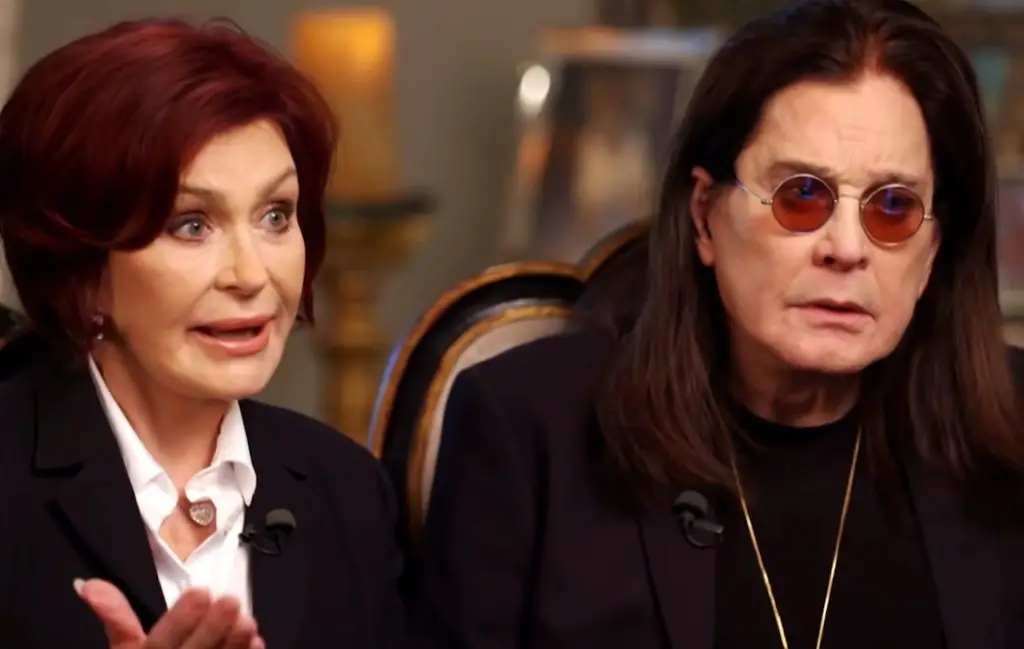 During a recent chat with British GQ, legendary BLACK SABBATH singer Ozzy Osbourne says that one of the most things he regret is cheating on his wife, Sharon Osbourne.
"I've done some pretty outrageous things in my life," the 71-year-old rock star noted. "I regret cheating on my wife. I don't do it anymore. I got my reality check and I'm lucky she didn't leave me. I'm not proud of that. I was pissed off with myself. But I broke her heart."
Ozzy and Sharon got married in 1982 and they share three children, Aimee, 37, Kelly, 36, and Jack, 35.
In the same interview, Ozzy revealed that he suffers from a respiratory disease which puts him at an increased risk of severe pneumonia and poor outcomes if he was to develop COVID-19.
I've got emphysema, so if I get this virus, I'm f*cked." Ozzy says.
When asked how his health is at the moment, 'Prince of Darkness' responded: "The surgery I had knocked the crap out of me. But I broke my neck in a quad bike accident [in 2003] and when that healed it squeezed my spinal column, so I was getting all kinds of weird things happening to me.
"I'd be on stage and I'd suddenly get a sharp shock down one side of my body. Then one night 18 months ago I went to the bathroom in the dark and just hit the ground. I said [to my wife], 'Sharon, I'm on the floor,' and she said, 'Well, get up then!' But I couldn't. Once you're 70, the floodgates open and everything goes downhill. Mind you, I've got away with it for a long time."
"If I go out, I wear a mask, but I don't like wearing a mask, so I don't go out much," Ozzy continued. "The producer on my album [Andrew Watt] got the virus. I'd phone him up every day and he said he couldn't sleep, because as soon as he went to sleep, he'd stop breathing. He's not the same person now… It's like anyone who's had a near-death experience: he's become a bit careful with life. But my two granddaughters caught it and you wouldn't think they had anything wrong with them. It just bounced off them."