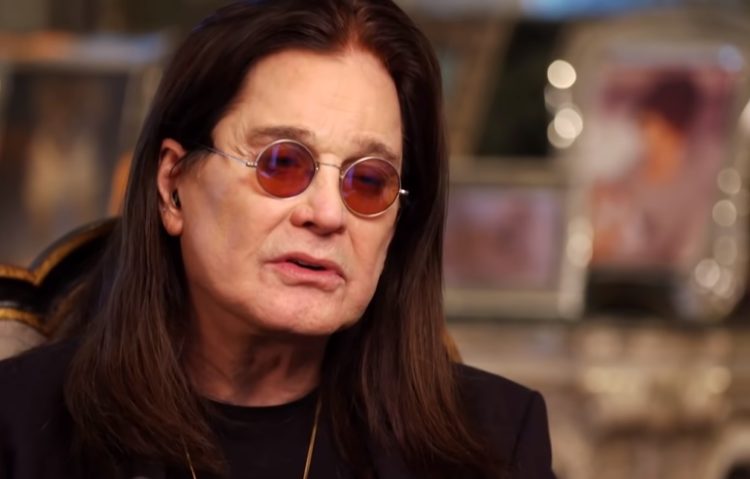 Ozzy Osbourne sat down with co-host Billy Morrison for another episode of "Ozzy Speaks" on SiriusXM's Ozzy's Boneyard.
During the episode, Ozzy remembered Eddie Van Halen who passed away earlier this month.
 "You think you've seen it all. Then out of the blue, somebody comes out with such a revolutionized way of playing," Ozzy said. "To watch Eddie play was, like — his hands would turn into a spider. It was remarkable. He always made it look like it was so easy."
When asked if he and Eddie ever had a chance to work together, Ozzy responded: "No, no, no. He phoned me up one time and asked me if I wanted to sing in his band — way after Sammy [Hagar had left the band]. I think he was a bit drunk. We've all done one of them — calling at four o'clock in the morning, going, [makes unintelligible sound]."
Eddie Van Halen died on October 6 at St. John's Hospital in Santa Monica, California, after long battle with cancer. "Alex was by his side, as were Eddie's wife, Janie, and son, Wolfgang.
Yesterday, Ozzy Osbourne again announced the rescheduled dates for the European leg of his "No More Tours 2" with British heavy metal legends JUDAS PRIEST.
The trek will kick off on January 26, 2022 in Berlin, and includes a brand new date in Hungary, at the Budapest Arena, which will not include JUDAS PRIEST. Fans should hold on to their tickets as they remain valid for all rescheduled tour dates, and refunds must be sought at point of purchase.
Ozzy said: "I really want to thank my fans for their loyalty and for waiting for me. Believe me, I can't wait to see you all again. Please stay safe in these uncertain times. God bless you all! Love Ozzy."