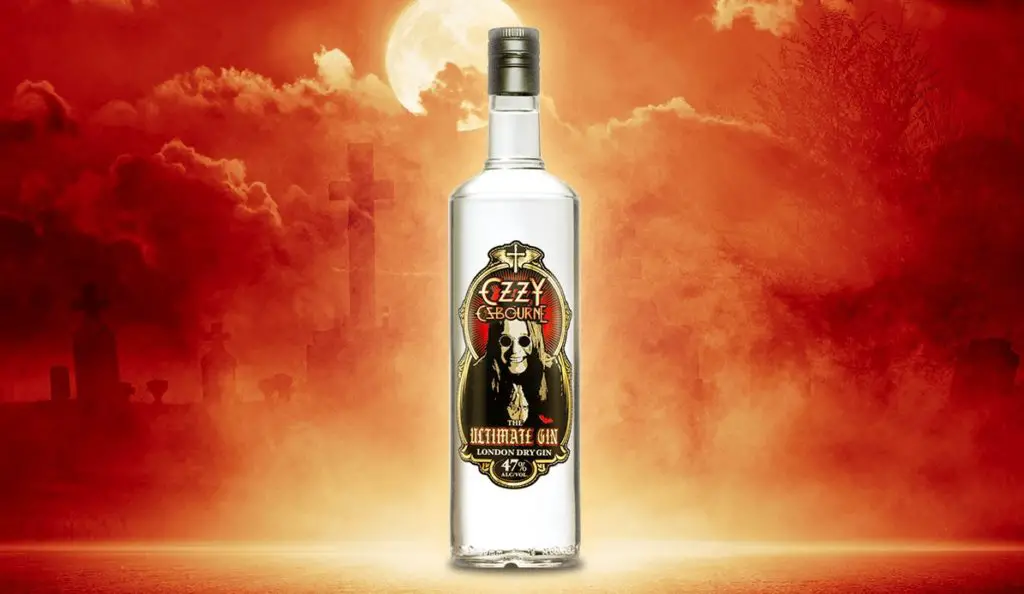 Ozzy Osbourne's The Ultimate Gin is now available in Europe via brandsforfans.com.
Made in the classic London Dry Gin style and with a bold alcohol content of 47%, The Ultimate Gin's exceptional quality has been recognized in a recent Silver Medal from the IWSC, the beverage industry's globally recognized benchmark for spirits awards.
Available exclusively in the Brands For Fans webshop in a 700ml glass bottle, now you can have your fill of the long-awaited The Ultimate Gin.
Gin is currently available at following markets:
* U.K.
* Germany
* Austria
* France
* The Netherlands
* Belgium
The Ultimate Gin: Tasting Notes
* Nose: Large complex gin-typical aroma with clear notes of Juniper, citrus and herbs
* Palate: Large complex gin-typical taste with clear notes of Juniper and citrus and hints of herbs
* Finish: Balanced and strong aftertaste
Ozzy Osbourne is expected to release follow-up to 2020's Ordinary Man later this year.
In a recent financial statement released by Sony, Ozzy's name is listed under a section titled "Selected upcoming releases anticipated over the next six months" alongside projects by Adele, Alicia Keys, BLACK EYED PEAS and Travis Scott, among others.
During a last year's interview with Metal Hammer, Ozzy talked about his upcoming album, saying: "It's going to be similar in tone to Ordinary Man, but I can't describe it completely. I've not heard it for a while because it keeps going over to the next person to add their parts — we're f*cking around with it all the time."