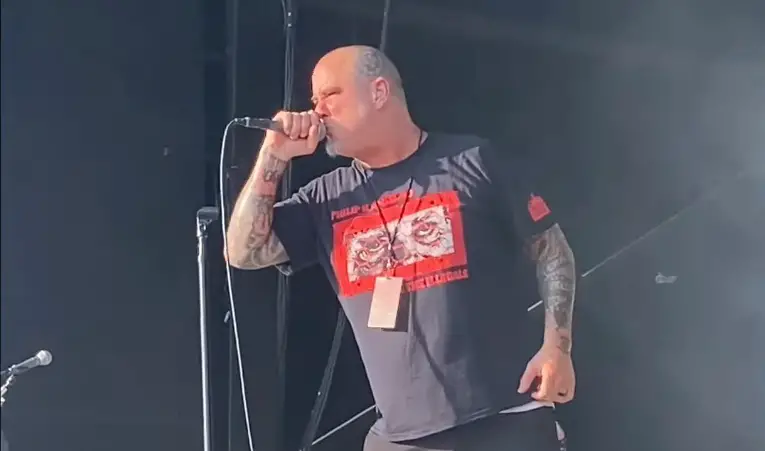 STRYPER frontman Michael Sweet has hinted that his band will share the stage with the recently reactivated PANTERA at this year's edition of Mexico's Hell & Heaven Metal Fest.
He implied that the two bands will perform together in America's southern neighbor while sharing his thoughts on this week's news that PANTERA's surviving members Philip Anselmo and Rex Brown were uniting with guitarist Zakk Wylde (OZZY OSBOURNE, BLACK LABEL SOCIETY) and drummer Charlie Benante (ANTHRAX) for a world tour under the PANTERA banner.
Sweet posted the following message on Instagram: "What's my take on the new @panteraofficial lineup? Well, first of all it doesn't matter what I think. That being said, I think it's great! As long as they have the Abbott Family's blessings and they're respectful while honoring Dime & Vinnie, I applaud the decision to move forward.
"I look at it more so as a 'Celebration', celebrating the lives and music of The Abbott Brothers. Also, who better to perform Darrell's parts but the one and only @zakkwyldebls – THE perfect guy for the job. Then add @charbenante to cover for Vinnie? Again, perfect! And let's not forget all the work that Phil & Rex put into PANTERA early on as well.
"I wish the band nothing but the best and more importantly, I wish the Abbott Family nothing but peace and love.
"In closing, I'll get to witness this lineup up close and personal in Mexico."
Singer Phil Anselmo and bassist Rex Brown have signed with Artist Group International to book their North American dates. Dennis Arfa and Peter Pappalardo will be the responsible agents.
"We are thrilled to be working with such an iconic band and bringing their music back to the fans," comments Pappalardo.