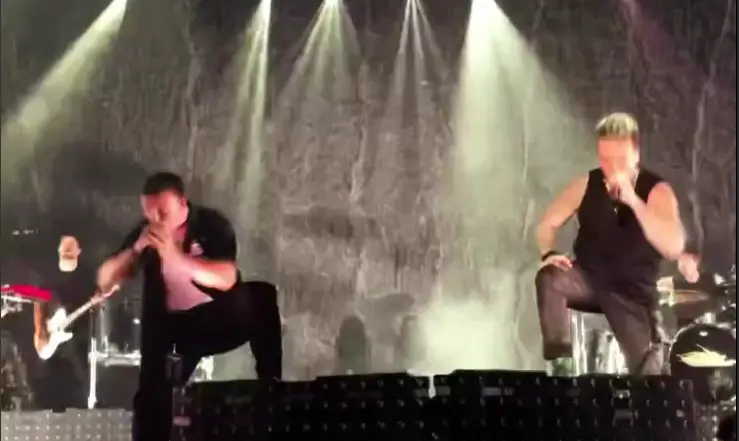 The eighteen-year-old Jagger Shaddix, son of PAPA ROACH lead singer Jacoby Shaddix, shared the stage with his dad and the other band members during their gig on the 22nd of February at the Broadmoor World Arena in Colorado Springs, Colorado, to give a rendition of the track "Dead Cell." You can catch a glimpse in the video below.
PAPA ROACH recently announced digital deluxe version of their eleventh album Ego Trip, and the highly anticipated release date of the Ego Trip standard edition on vinyl. The digital deluxe edition consists of 20 tracks, which include reworked versions of songs from the main record, in addition to some new music.
An album that sprouted almost by mistake in the throes of a global lockdown, Ego Trip's seeds were planted when the quartet entered a COVID-secure mansion in Temecula, California in the summer of 2020. What started as an escape and an exercise in keeping the creative juices flowing, in a world that had completely ground to a halt, quickly grew into something bigger.