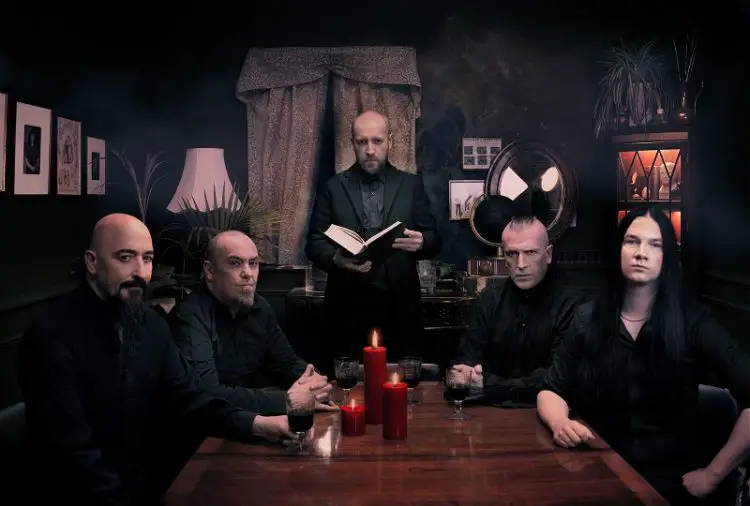 Today, PARADISE LOST release "Ghosts," the second single from their upcoming album Obsidian. The newly minted anthem is a guaranteed dancefloor-filler at any discerning goth nightclub and comes with an impressive lyric video.
Nick Holmes about "Ghosts": "This song tips a cap to the goth rock music that was ubiquitous when we were teenagers. Even as young Death metal fans, a lot of that old 80's music is still very much the soundtrack of our early lives. Lyrically it's about being haunted by the past and a shallow belief in something you hope will destroy the demons."
You can pre-order Obsidian here.
The book has been closed but the story is not over: PARADISE LOST sharpen their pens and add another chapter to their dark, glooming history of death doom and gothic metal. In difficult times, the British legend from Halifax is the drug that numbs the pain , the lover that takes away the sorrows, the story that craves to be told. Obsidian, the new album from PARADISE LOST, will be released on May,15th.