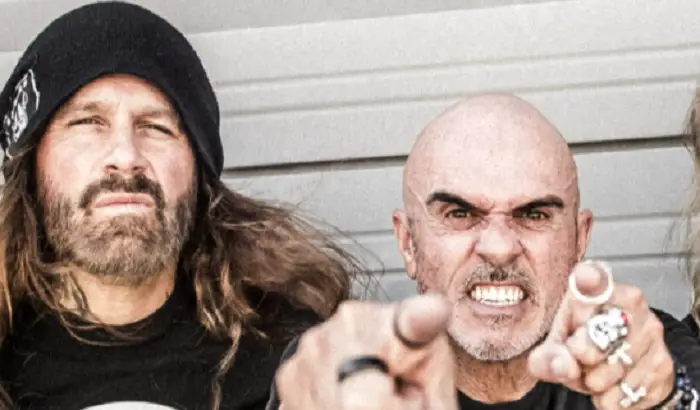 In a new interview with George Dionne of KNAC.COM, VIO-LENCE frontman Sean Killian about VIO-LENCE/ex-MACHINE HEAD guitarist Phil Demmel's recent statement that he will miss some of VIO-LENCE's upcoming gigs due to his touring commitments with other projects.
"[Phil has] been asked by LAMB OF GOD to be able to step in for 'em, 'cause a couple of the guys in the band are not down with doing the vaxx, so if there's countries that are still closed by the time they go out, he'll go out. But we have a solid backup already ready to go," Sean said.
"And he's someone that a lot of people know; I just don't wanna say who it is. You don't wanna put it out there and then not have it happen. But if Phil's not there [at some of the VIO-LENCE shows], the guy that will be there is just as good as Phil is on the axe. He's a shredder. And everyone knows him, so if I told you, you would know right away."
Demmel filled in for LAMB OF GOD guitarist Willie Adler during the band's January appearance on the ShipRocked cruise. Phil also toured the U.S. in March with OVERKILL as the temporary replacement for Dave Linsk.
Last month, VIO-LENCE released a new EP, Let The World Burn, via Metal Blade Records.