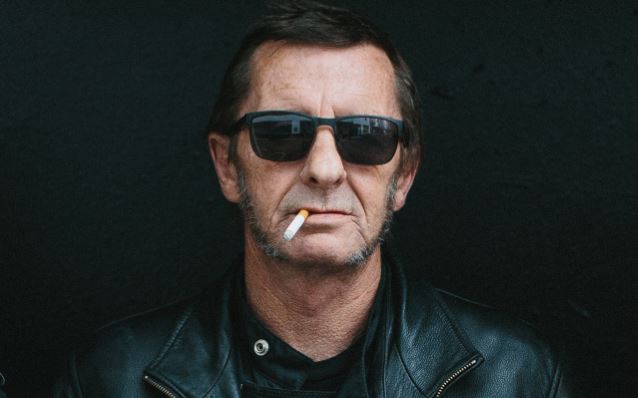 Drummer Phil Rudd said in an interview with Bay Of Plenty Times that he would not rule out a return to AC/DC but for now he was focusing on his own music with BADGE AND SPENCE.
If Angus [Young] wanted me to play, then that is up to him… but I don't really want to play with Axl Rose… I don't really rate him."
Rudd added: "Geoffrey [Spencer] is a great guitarist, just as good as Malcolm [Young], better than if you ask me."
Rudd also revealed that he recently had a heart attach but that he fells good now: "I was just at home walking around at home, and I started feel, well just funny. You know how you can feel funny? I had a strange pain in my chest. So my housekeeper took me to the hospital, when they hooked me up and did all these tests turned out I had a big heart attack…my artery was all blocked up, and they said I had to stay in and have an operation."
"I sneaked out to the shop to get some cigarettes, then I realised I had no car, so I walked home to get the Ferrari, and drove back to the hospital."
Rudd had a stent inserted via his arm.
"Weird because they shave your man parts, but they put it in your arm. All I have is a tiny scar in my wrist. And my hair has grown back too so I am all good, I am healthy and got so much colour in my cheeks."
You can read the entire interview at this location.