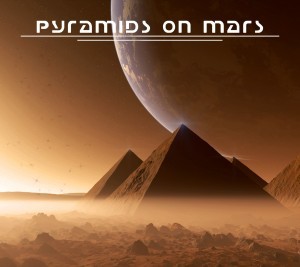 I'm not really one for full instrumental albums that go through a lot of genres ranging from metal to psychedelic rock, but Pyramids on Mars has made something that seems undesirable work really, really well with their debut self-titled album.
The many different styles that Pyramids on Mars has managed to put into one album and make it sound good has given this album and band legs because this alone shows the kind of ingenious thinking and songwriting that this band has and form an album out of.
And with influences like Metallica (probably post-black album), Jimi Hendrix, and Joe Satriani it is clear that Pyramids on Mars knows the kind of music they love, how to create their own version, and make us listeners enjoy it as much as they do.
"Pyramids on Mars" can be bought on iTunes here and streamed on SoundCloud for free here.
Track Listing:
Pyramids on Mars
Summer by the Ocean
King of the Mountain (Snowboarding Theme)
Starjumper
Where the Hearts Meet…
Descending Saturn
Paradigmskifte
Darth Chaosic
Saturn on the Horizon (Parts I & II)
Never Forgot You