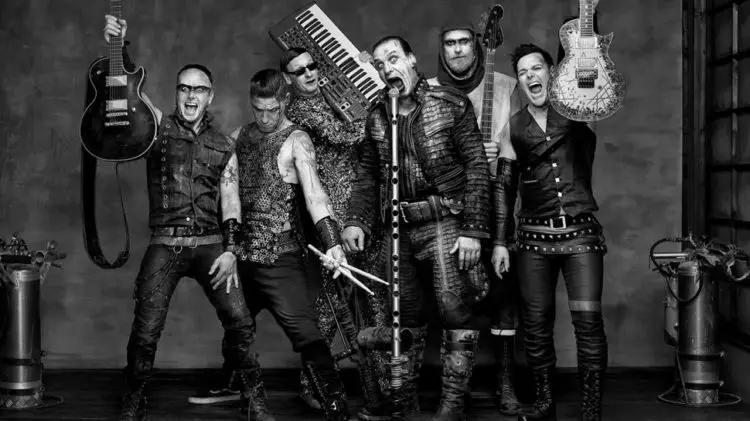 In a recent interview with Revolver magazine, RAMMSTEIN guitarist Richard Z. Kruspe 
spoke about the fact that his band is still holding the blowtorch high for theatrical rock and roll at a time when rock performances can be pretty stripped down and straightforward.
He said: "We're just doing what we like. But there's just nothing to say so much anymore. Rock is dead. It's sad, I know it is. But sometimes you kind of have to make peace with the facts of reality. Every time I'm listening to what's new and it's definitely not rock."
When the interviewer pointed out to Kruspe that bands like METALLICA, TOOL, SLIPKNOT and, of course, RAMMSTEIN are still doing great business on the touring circuit, the guitarist responded: "There are always going to be these old dinosaurs that have a certain kind of performance that will survive. I'm talking about the new generation rock. What happens at the moment is that kids these days don't have that feeling when they play their favorite rock tracks to annoy the parents. Guitars are not annoying anymore, so what they're using, especially in Germany, they're using their voice, the lyrics, which basically mostly happens in hip-hop.
"They start to rebel against everything, and hip-hop is the soundtrack. It's all about hip-hop at the moment, which is hard to me because hip-hop was always kind of a music that I couldn't relate to. If I got to a festival and see a hip-hop group play, I'm so bored. That's one advantage rock still has over hip-hop. There's a visual and sonic connection between the band and the audience."
Recently, Richard Z. Kruspe told France's United Rock Nations that the band's upcoming album is "almost finished," with only "last touch-ups, like small things here and there," remaining to be done.