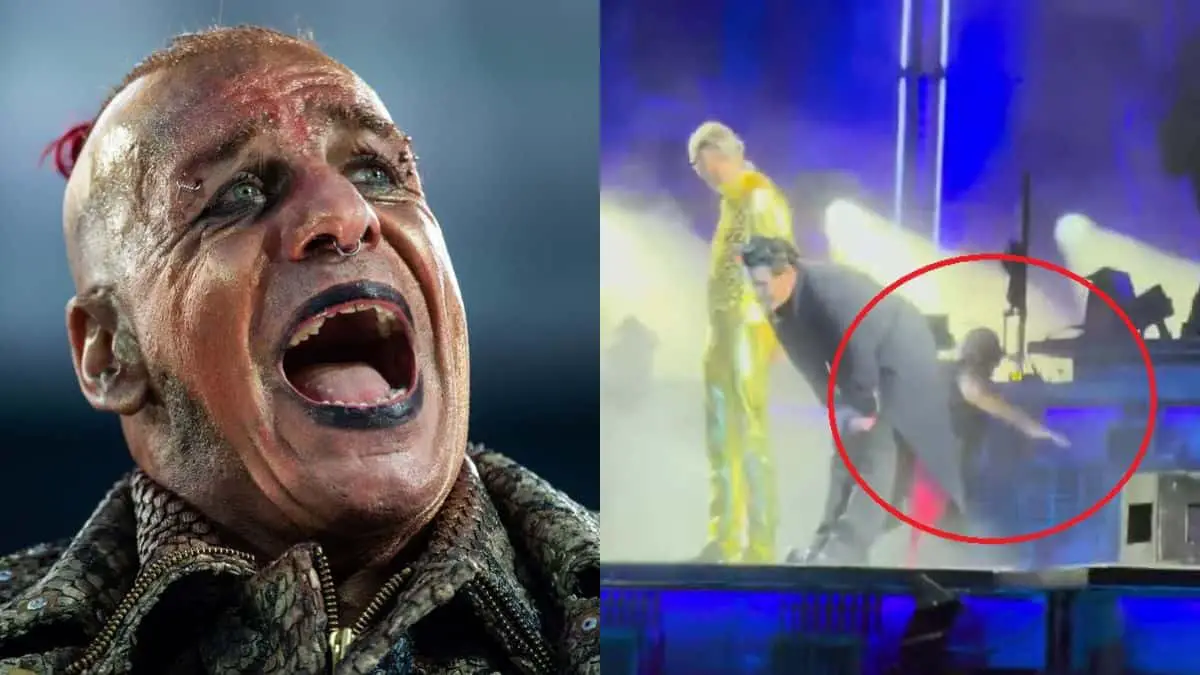 At the Lithuanian capital Vilnius, RAMMSTEIN's May 22 show ended with a mishap. The band's frontman Till Lindemann tripped and fell on stage as he and his bandmates were bidding farewell to the fans. This was the first official concert of RAMMSTEIN's 2023 European tour. Till vanished from view for a few seconds after he turned around and stumbled.
The reason for Till's fall is unknown and it is unclear if he got hurt. However, he rejoined the rest of RAMMSTEIN as they ascended an elevator for the final goodbye, which took them to the top of the stage where they all waved to the crowd.
Watch the video of the incident below.