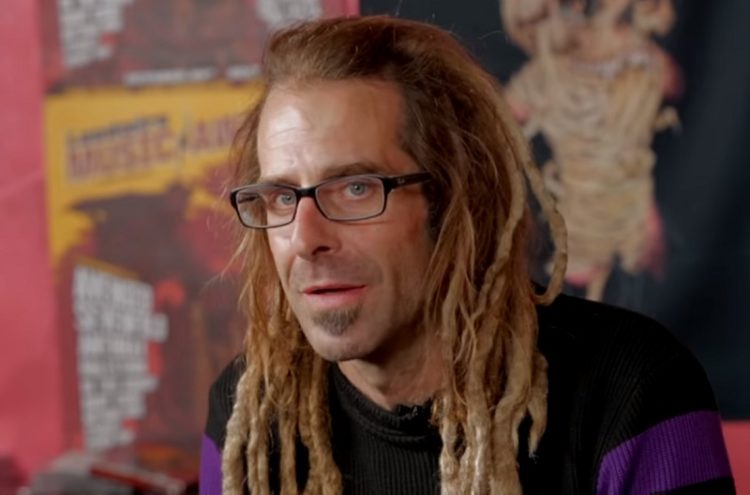 In a new interview with Kerrang! magazine, LAMB OF GOD frontman Randy Blythe bemoaned today's call-out culture and how it is negatively impacting artistry.
He says that the culture of outrage has become so pervasive in today's world that people are quick to condemn others in self-righteous indignation even before they have the facts.
"In today's world, there's a culture of outrage," Randy told Kerrang!. "If anybody does anything that people don't agree with, immediately there's a lynch-mob mentality, where people will pile in on someone. But I don't give a f*ck! I grew up before the Internet, and I've done things that have pissed people off and I'm still here.
"The outrage-of-the-day mentality is not conducive to artistic growth and inhibits people from taking real chances. Do what you're gonna do, and if you're real about it, it's gonna prevail. If I was worried about what other people thought, I would have given up way before now."
He continued: "I don't want to do what you tell me to do. I don't want to look like you tell me I should look. I don't want to listen to what you tell me I should like. I don't believe what you believe. I don't want to be in the mindless f*cking herd or the hive-mind. I want to think for myself. That's what I found in the underground music scene and that's why I first got involved, because I was a f*cking freak in high school. If you're sitting behind a computer screen and judging people, that goes against everything this music stands for."
In March, LAMB OF GOD guitarist Mark Morton has confirmed to SiriuxXM's "Trunk Nation" that he and his bandmates have been working on new material for their upcoming studio album.
"We're writing," he said. "We've got a bunch of new material coming together. Lots of new song ideas. We've been kind of in and out of studio doing pre-production, just songwriting. And there's a lot of new material."
He continued: "It feels good. It sounds like LAMB OF GOD. And we've got Randy [Blythe, LAMB OF GOD singer] on some stuff now, and it just sounds like fresh, new LAMB OF GOD. It's exciting. And we've got some touring coming up with LAMB too — we're doing three weeks back on the SLAYER tour in North America in May, and then we're gonna take a little quick break and then head over to Europe and do some festivals over there. So [it will be] a busy year."
Asked if LAMB OF GOD is planning on releasing its new album this year, Morton said: "It would be cool if it did, but right now, I'm just in such a creative mode, we all wanna make sure it's something really exciting and something fresh and it is what it needs to be. So I'm less concerned with the timeline and more concerned [with] the material. But it is possible. I wouldn't rule it out."
LAMB OF GOD's latest release was a covers album, "Legion: XX", which was made available under the BURN THE PRIEST banner in May 2018 via Nuclear Blast in Europe and Epic Records in the U.S.
A LAMB OF GOD EP called "The Duke" came out in November 2016 via Epic. The EP's title track, which was recorded during the sessions for the band's last full-length collection of all-new original material, "VII: Sturm Und Drang", was inspired by the plight of a LAMB OF GOD fan named  Wayne Ford, who was diagnosed with leukemia in 2010 and died five years later at the age of 33.