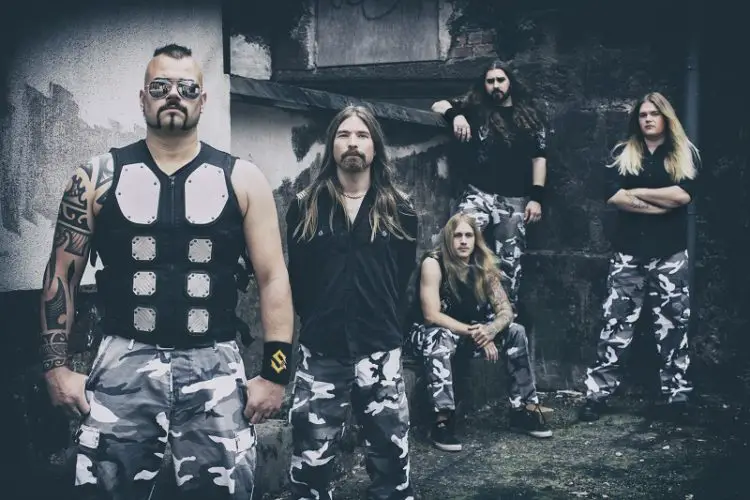 In a new interview with Greece's "TV War", SABATON frontman Joakim Brodén has confirmed that the band is planning to release the follow-up to 2016's "The Last Stand" LP in 2019.
He said: "Obviously, we're gonna start making that album — well, we already started, actually, songwriting; songwriting never stops for us. But, of course, next year there will be an album. We're not gonna get old and start taking eight years between albums."
Regarding the longer-than-usual wait for a new SABATON record, Joakim said: "The thing is, ['The Last Stand'] tour has taken us almost everywhere. Before, we didn't play so much in South America and in North America and also Asia, so back in those days, we were done with the touring in time to do an album every two years. Now, since we are playing in Australia, North and South America and Asia as well, it, unfortunately, delays it a bit. But, yeah, we're not gonna be a band who releases an album every eight years."
Asked if SABATON already has some ideas for a possible concept for the next studio album, Brodén said: "We have a lot of concept ideas, actually. The trick is we never know what we're gonna use. I mean, we've done that in the past and we said what we were planning to do, and then we changed our minds at the last minute and people were disappointed. So, I'm not trying to be secretive — we have probably 20 or 30 ideas that we're always working with, but at the end, we don't really decide until we have half of the songs written. We see what language, what kind of message is the music bringing. And you can't really sing about futuristic warfare if the songs sound old. It's kind of important to us that the music and lyrics fit well together."
Band's latest album, The Last Stand, was released on 19 August 2016. It was produced by Peter Tägtgren in Abyss Studios.
Watch entire interview below.