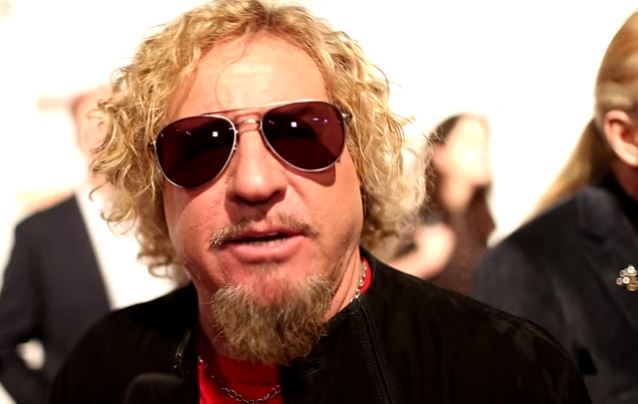 In a new interview with Jose Mangin of SiriusXM, former VAN HALEN singer Sammy Hagar revealed that PANTERA manager offered him position to be their lead singer.
Hagar recalled: "Let me tell you something crazy. I don't believe it, I don't believe it's true. But PANTERA had a manager. This was before I actually became friends with Vinnie [Paul, PANTERA drummer].
"He said PANTERA, want me to be their lead singer of the band, could you be interested and I said 'No, not after VAN HALEN, I'm not going to another band especially covering for somebody else.' And I brought it up to Vinnie one time, and he doesn't remember it, but I don't know if there is any truth in it."
Hagar was fired from VAN HALEN in 1996. As both sides later admitted, Hagar and Eddie Van Halen had been at loggerheads for some time. According to Hagar, the duo's once harmonious songwriting relationship hit a sour patch during the sessions for their 1995 Balance album and never quite recovered.
"That was the record where if I said black, Eddie said white, and I'd say, 'Okay, white,' he'd say, 'No, I want black,'" Hagar told Rolling Stone. "I'd say, 'Okay, well, I wanted black to begin with.' Then Eddie would go, 'Well, I don't know what I want, I'll let you know when I do.' He just wanted the opposite of what I wanted."