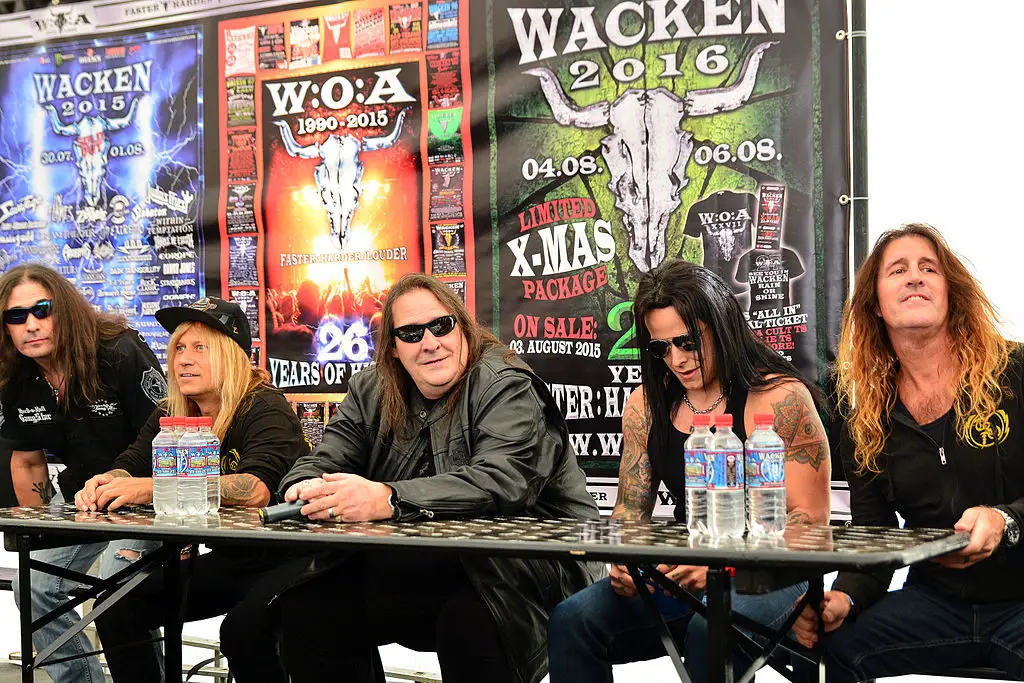 Lead singer of SAVATAGE, Zak Stevens, has alluded to an exciting development involving the groundbreaking power/progressive metal group. They had come together again in 2015 following a 12-year break for a performance at the Wacken Open Air festival in Germany. However, the band has maintained a fairly low profile since then.
In a new interview with Jeff Gaudiosi of MisplacedStraws.com, vocalist Zak Stevens spoke about the status of SAVATAGE: "We got a lot of work done at the end of last year with SAVATAGE. In 2015, we came together and played Wacken, with TSO [TRANS-SIBERIAN ORCHESTRA] and SAVATAGE at the same time. Very aggressive. That was cool. And then the idea was to come back and play and do another record. So we're still on target for that. We got more work done coming into this year… When we were all there playing with TSO, we all just got to meet and get together and have meetings. And I was very excited about that. So we're making progress.
"I have to tell everybody, just on the SAVATAGE side, keep being patient, 'cause we're doing everything we can," Zak continued. "We got a few things outside of our control, but it's not a big deal, and we're just kind of working through those. And we got the music rolling. We're working on a lot. It's abundant, I'll say that. So everybody's got a job to do.
"That's one area that I would like to see really develop — get SAVATAGE back out there," Stevens added. "It came to my mind when I was talking about playing festivals — that's the perfect way. If we came out with this album, we can go straight to doing that, and it would make so many people happy, including everybody in the band and people who've been waiting for SAVATAGE to do something else."
Asked whether he is ever surprised by the enduring interest in SAVATAGE, Zak said: "It's amazing. It's a blessing, is what it is. We have our job to do. I just want everybody to know we're doing everything we can. We got a few little things on the management, the label side, try to make a few decisions, but we're just real blessed that that's still the case — that there is such a demand out there for the band. For me, it's kind of everything that my career is based on. That was the first major band I was in, being the second singer for SAVATAGE. So there would be nothing greater than to get everything rolling again."