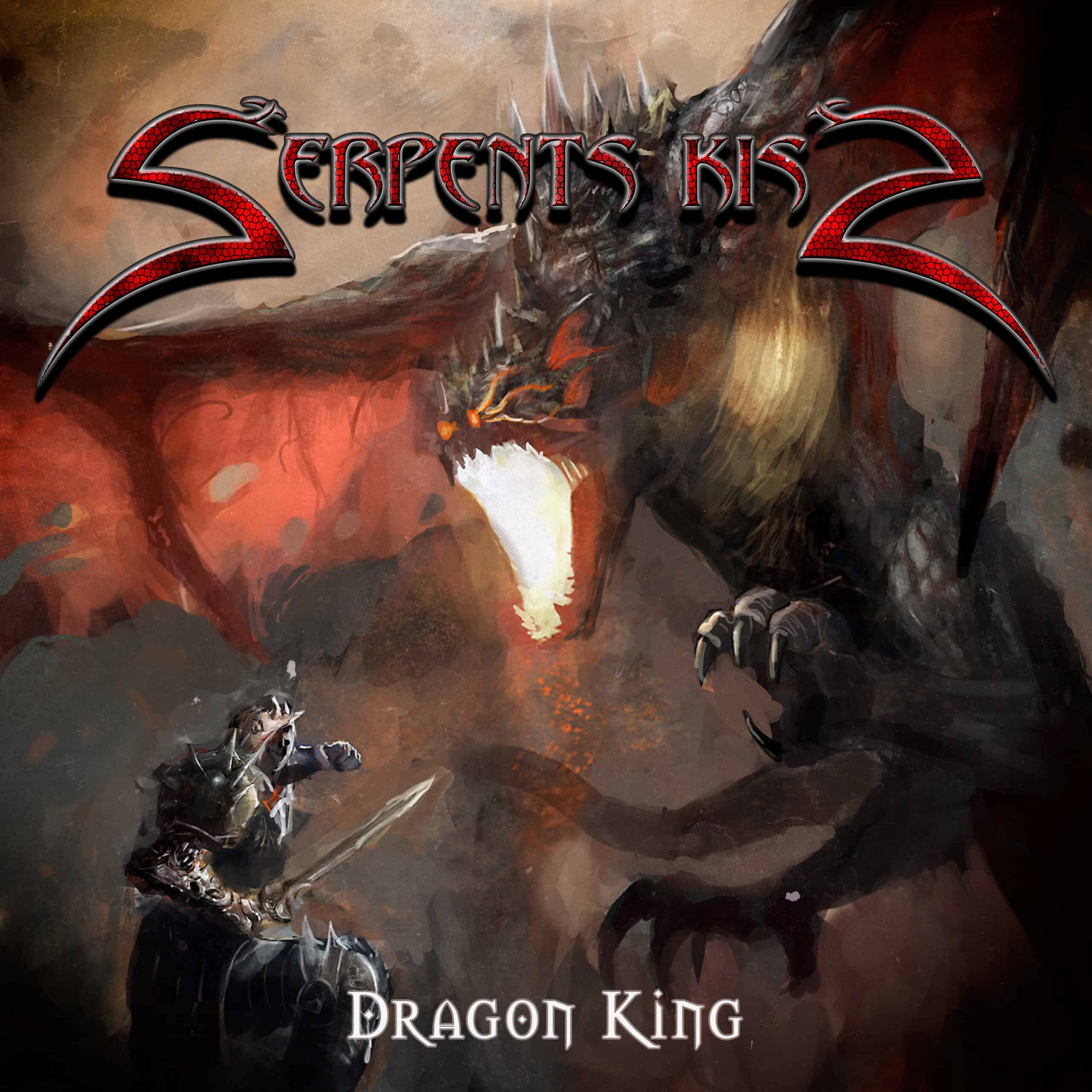 My perfect album opener would be a violent blasting pounding drumming paving the way to a straight forward guitar with that yell that comes from the bottom of the inners. The best way to start an album. That's how Serpents' Kiss "Dragon King" start. With a powerhouse of a blasting drumming intertwined with some ferocious fast guitar riffing. Can it get more perfect? "Starbound" proves us that the pure and simple and plain Power Metal still got its fans. I'm one of them though I always say that Power Metal got predictable. I can't say that for Serpents' Kiss "Dragon King" even though there's no news on the band's music. The matter is how things are combined here throught the nine tracks of the album. I say that the fan can't never know what comes next and that is really a great deal. Following track "Fire Drake" starts with some strumming as if it would get to be a ballad, but then the guitar burst and what the fan gets is a hard as iron middle paced Power Metal track as the likes of Helloween and Hammerfall – I love them both.
"Dragon King" follows an old an almost forgotten tale of making music. The tale is to get all the influences you have, mix them in a cauldron of music one likes and let them cook for some time. Voilà! Now you get an album that mixes various influences and therefore the outcome gets very interesting. It's easy to get that Serpents' Kiss with "Dragon King" managed pretty well to avoid what seems to be the rule of Power Metal bands. Most of them, as I keep saying, are boring and predictable because they follow a formula invented a long time by Rhapsody. Serpents' Kiss chose the other path as they seem to be highly influenced by the crème de la crème of Power Metal bands as the aforementioned. In fact, the band here does a little faster Old School Heavy Metal with lyrical content of dragons and misteries. So tells the album cover and, for instance, tracks as "The Winged Messenger" with its sharp guitars full of arpeggios as modern guitarists do all the time and double bass drumming as modern drummers do all the time. All of this with melodies that stick to the fans minds as in "All for One" and its cadenced mood. A chorus that glues in the mind for sure, if you ask me.
As simple as it can be, "Dragon King" is an album that stands out of the crowd of Rhapsody like Power Metal bands. That's much considering the times we're living in.
Serpents' Kiss "Dragon King" was released on October 31st via Travellers Records.
Track Listing:
Starbound
Fire Drake
Wolf
The Winged Messenger
All For One
Dark Oppressor
Hydra
The Swan of Tuonela
Dragon King
Watch "All for One" official video here: