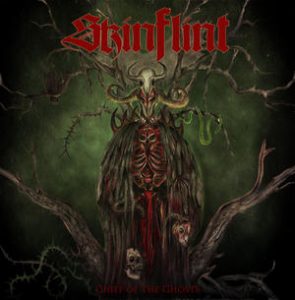 Botswana based Skinflint release their fifth full length, "Chief of the Ghosts", on next December, 3rd.
The nine-tracked album explores more Skinflint hability to mix ancient african elements with highly dosed influences of Black Sabbath and Iron Maiden.
The band's solid and stable lineup is:
Giuseppe Sbrana: Guitar/Vocals
Kebonye Nkoloso: Bass
Alessandra Sbrana: Drums
Skinflint was formed in 2006, in the city of Gabarone, Botswana. In 2014, Skinflint were awarded as best African Heavy Metal band among other 100 bands nominated.