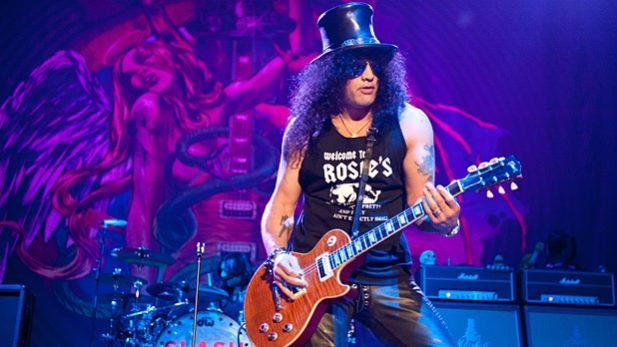 During a recent interview with Matt Pinfield for another episode of "New & Approved," GUNS N' ROSES guitarist Slash was asked to name his favorite BLACK SABBATH record.
"The first SABBATH record just had the biggest impact on me," he responded. "Because, when you think about it, in the landscape of all the other music that was happening at the time, there's this one dark record that comes out that really created what you would consider dark heavy metal and created the path for everything that was to follow. And so yeah, that record is especially poignant.
"But, you know, I also love the Sabbath Bloody Sabbath record. I mean, really all those records… But the first one and the Sabbath Bloody Sabbath record probably had the biggest impact on me.
Slash added: "And the title track, that breakdown towards the end of the song. There's just nothing that's ever come out that's heavier than that. Not one band that I can think of has a riff that is as heavy as 'Sabbath Bloody Sabbath.'
Elsewhere in the interview, Slash was asked to name his favorite AC/DC record, to which he responded: "Yeah, well, I mean it's two. There's two of my favorite records. One's Bon Scott. That's 'Down Payment Blues'… Powerage. But, I mean, b was a big deal at the time, because when it came out… They were talking about that period when, in the '80s when Back in Black had come out and it was such a massive record and the songs were so great, and it was a great record from start to finish.