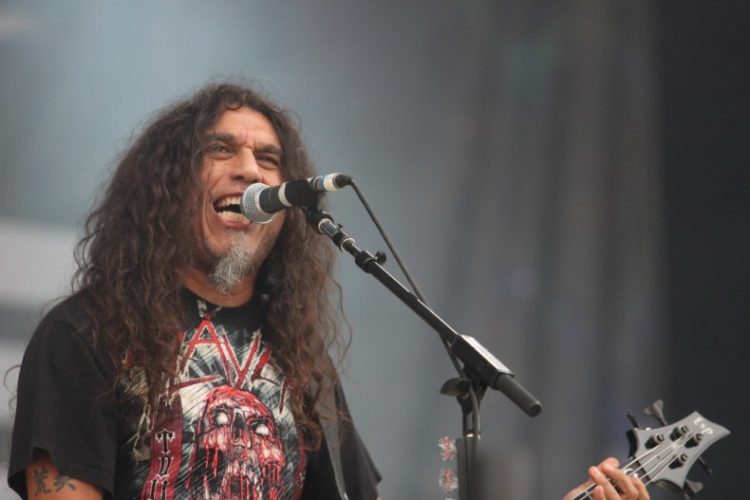 In a new interview with Los Angeles Times, SLAYER's longtime manager Rick Sales said that he was surprised by the band's decision to end its career as an active performing and recording unit.
He said: "They've been doing this for so long. They just said, 'Okay, this is enough.' My analogy is Jerry Seinfeld, who had probably the biggest TV show when he went out on top. I respect the band for the decision. If you're going to do it, this is the way."
He also said that he doesn't see SLAYER changing its mind.
"I'm not sensing that at all," Rick said. "Let's put the touring to bed. I've got a couple of ideas [for future projects], but we haven't made any decisions. Right now, they're preoccupied with the end, and I imagine it's emotional. It's emotional for me."
He also spoke about the band's decision to embark on its farewell tour in a recent interview with MassLive.com.
"The band has always had a lot of integrity," he said, adding that "there are a couple things that go on. I totally get that they made a decision to stop touring. That doesn't mean the end of the band. It's just the end of touring. I always thought of it as, 'You go out on top.' They made that decision. They're not milking it. From that standpoint, I get it and they made the right choice."
SLAYER's final tour ever has kicked off earlier this month in North Carolina, and it will wrap up with two shows in the band's home town of Los Angeles. Tickets for remaining dates are available here.