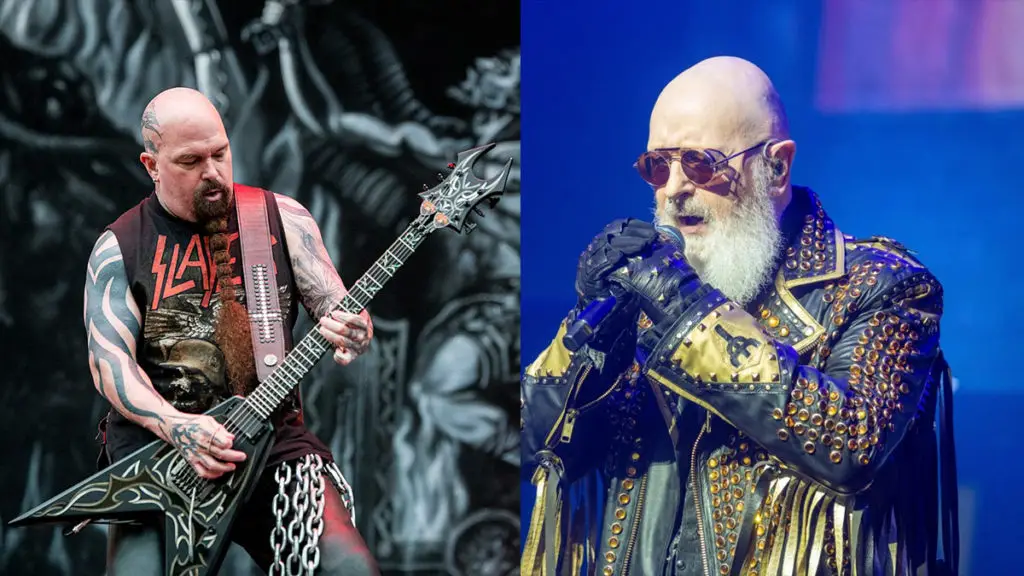 In a new interview with Rolling Stone, SLAYER guitarist Kerry King discussed JUDAS PRIEST's absence from Rock And Roll Hall Of Fame.
He said: "Some years, you hear who got in the Rock Hall and you're like, 'Well, how did they get in above these other bands?' So it seems basically like a popularity contest rather than, 'Do they deserve to get in there?' Because JUDAS PRIEST deserve to be in there.
"They've had a 50-year career — longer than SLAYER did, and we had a long-a*s career — and they're still playing when they're all healthy. So they've got longevity on their side. They were a darling of MTV, when MTV came out. And I probably couldn't count all the hits — or what the common person would call hits."
"If I were going to vote for the Rock And Roll Hall Of Fame, I would totally vote for them," King continued. "Without question. First and foremost, there would be no metal without BLACK SABBATH. But once you get beyond that, there wouldn't be a lot of metal bands without JUDAS PRIEST. Us being one of them.
"The people who do vote are probably going to vote for the bigger bands. That says nothing for PRIEST's longevity and the things they've done. I don't know what else to say. If you're not a metal fan, you're never going to get it. If you are a metal fan, you're never going to forget it."
Even though artists are eligible for the Rock And Roll Hall Of Fame 25 years after the release of their first album or single, iconic hard rock and metal groups like IRON MAIDEN, JUDAS PRIEST and MOTÖRHEAD have yet to be recognized by the institution, which inducted GUNS N' ROSES in that band's first year of eligibility.