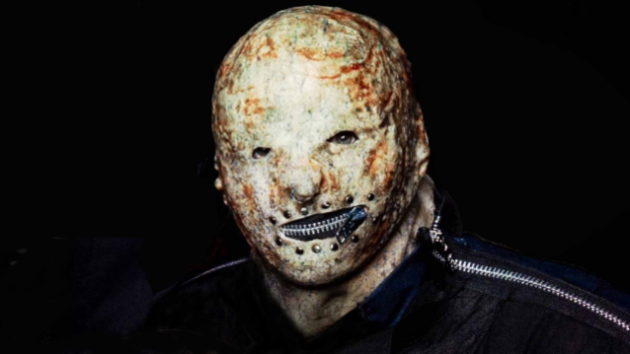 SLIPKNOT have officially confirmed the identity of the percussionist nicknamed Tortilla Man.
As widely speculated, SLIPKNOT's newest member is the multi-instrumentalist Michael Pfaff. Pfaff previously played keyboards with SLIPKNOT's Shawn "Clown" Crahan in the band DIRTY LITTLE RABBITS and is also a member of the Iowa-based duo THE SNACKS.
The band's official Instagram account released a photo of a masked Pfaff promoting his upcoming Reddit AMA, with Michael holding a handwritten sign in the picture that says: "I Am Michael Pfaff, AMA Wednesday 3/16/22, 2 pm CT."
Pfaff joined SLIPKNOT in 2019 following band's departure with Chris Fehn.
During a recent appearance on Eddie Trunk's SiriusXM Trunk Nation With Eddie Trunk, SLIPKNOT singer Corey Taylor offered an update on band's follow-up to 2019 We Are Not Your Kind.
"The artwork's done," he said. "We just came up with the title. I'm not gonna tell you it right now. But we're really stoked.
"It's really killer, man," Corey continued. "It's darker than We Are Not Your Kind, but there's a ton of melody. I've been telling everybody that it's like a heavier version of Vol. 3. It's got so many textures and layers. The heavy stuff has attack but the melodic stuff you can just sink your teeth in; there's a lot of great melodies and hooks. I'm really, really excited for people to hear it."