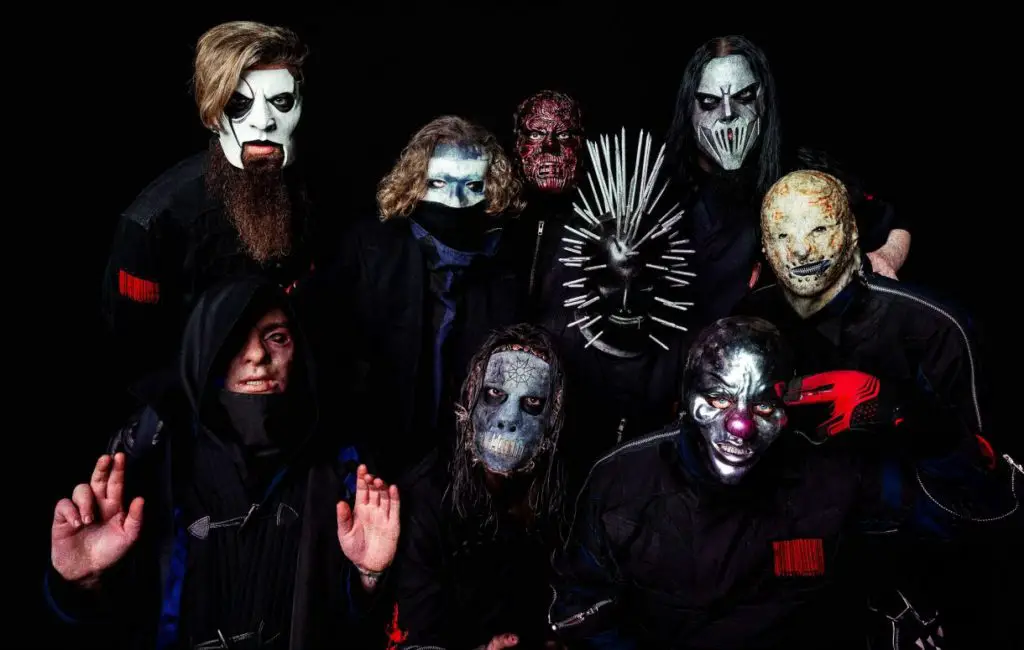 SLIPKNOT is rumored to performed its new album We Are Not Your Kind at next year's North American festivals.
Rumor comes from Chicago-based DJ and promoter Nick Fury, who claims to have inside knowledge.
He said in a social media post: "METALLICA will be headlining all DWP festivals in 2020 including: Sonic Temple, Louder Than Life, Welcome To Rockville, Epicenter, and Aftershock. This includes a new sponsor for all the festivals, Blackened Whisky.
"SLIPKNOT is rumored to be performing at all of these festivals as well but doing a very special double set. One set of fan favorites while the other set will feature the entire new album, We Are Not Your Kind played in full."
Last month, while speaking with 93.3 WMMR, SLIPKNOT guitarist Jim Root says he would love to perform band's recent album We Are Not Your Kind in full some day.
"Clown's talking about [the 25th anniversary of the band]… I don't know if we're going to play a record live. We did that with Iowa [20th anniversary] at Knotfest and it was cool," Root said.
"We have been talking about maybe trying to find some way to play the new album in its entirety, from top to bottom. I would like to do that – I think that would be something really cool. And do it in a really toned down, stripped down, no big stage set, club atmosphere type of thing. I'd love to do something like that and maybe webcast it."
SLIPKNOT released their sixth studio album, We Are Not Your Kind, on August 9 via Roadrunner Records. Album was once again recorded at a Los Angeles studio with producer Greg Fidelman, who engineered and mixed SLIPKNOT's 2004 album "Vol. 3: (The Subliminal Verses)" and helmed 2014's ".5: The Gray Chapter."