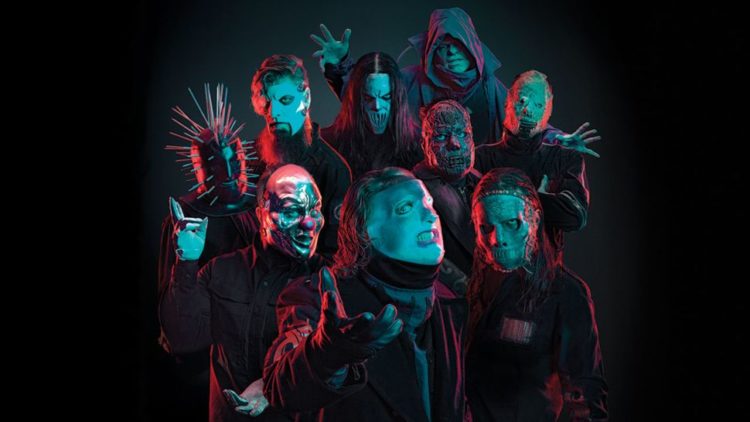 SLIPKNOT members Corey Taylor and Jay Weinberg have offered some advices to the people who have trouble wearing face coverings during COVID-19 pandemic.
"The main thing is to find a mask that fits," Corey said in an interview with Spin. "I know a lot of people complain about it, like, hurting their ears and sh*t, but that's because your mask is too small. Or your head's too big. Whichever is the case, I'm not too sure."
"But think about it this way: you're talking about a few moments of discomfort against the possibility of being dead. It sells itself."
Weinberg also explained what it's like wearing mask while performing onstage. "It's not fun, it's not enjoyable, it's not any of those things, but it is necessary, for sure," he told The Metal Circus TV. "It's about conveying art, and it's about conveying the well-rounded approach to art that SLIPKNOT takes, so that's just part of it. And I understood that when I joined this band as a huge factor of it. That is that — and that you have to endure it because it's not gonna change.
"I don't have the ability or the will to change it, it's just part of it, and I enjoy it; it definitely makes it a physical thing that I've enjoyed about drums since I started playing drums," he continued. "I enjoyed the physicality of it, it's one of my favorite things, that it is a challenge, so if it makes it more challenging, you have that much more of a layer of friction to ride against. You're working against elements like heat, humidity, discomfort, pain, all of that, it's all part of it. So I don't mind it, I've just learned to accept it."