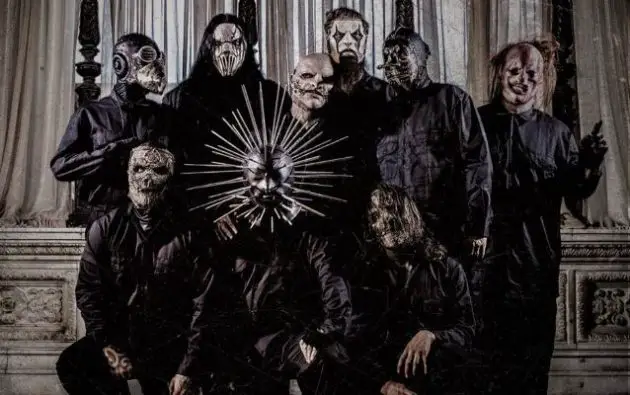 The attorney for SLIPKNOT's business manager claims that percussionist Chris Fehn was just a hired musician and not a stakeholder or owner of the band and wants the case tossed, Rock Feed reports.
He said:
"Chris Fehn performed with Slipknot and received a fee for doing so. He is not a shareholder, owner or a member of any business entity he names as a defendant in this action".
He then further confirmed that Shawn Crahan and Corey Taylor are the controlling owners of the band by saying:
"Michael Shawn Crahan and Corey Taylor are founding members of the musical band professionally called as SLIPKNOT. All remaining defendants are entities through which the band's business is or was conducted."
Back in March, an attorney for Chris Fehn said that he was forced to take legal action against his former bandmates because he was presented with a contract that would have effectively relegated him to "second-class-citizen" status.
Attorney Joel B. Rothman told Rock Feed that Fehn was denied access to information about SLIPKNOT and its business during negotiations about the band's upcoming sixth studio album and accompanying tour.
He said:
"First of all, the lawsuit came about because, in order for Chris to continue to participate in the band and attend recording sessions for the album that the band is working on, he was presented with a very onerous take-it-or-leave-it, you're-not-an-equal-member-of-the-band-type proposal.

"And I'm not gonna go into the details of it, but let me put it this way.

"If you had spent 20 years of your life devoted to an enterprise like Slipknot, where you had given your heart, your soul, your sweat, your blood, your tears to making the band the best it could be the way that so many of its fans love, and then you were told you were a second-class citizen here, I doubt that anyone who's listening to this would feel any different from the way Chris felt, which was that he wasn't being given the respect that he deserved.

"And in speaking with his [other] attorneys, what we saw was that Chris, from the beginning of Slipknot, was treated like an equal, and it wasn't until later after the band had experienced success, that they began to treat Chris like less than that equal.

"And we looked at that, and we said, 'Well, that doesn't seem fair,' based on the facts as we understood them that he began as an equal partner in the band in the beginning, and he should continue to be treated in that same fashion."