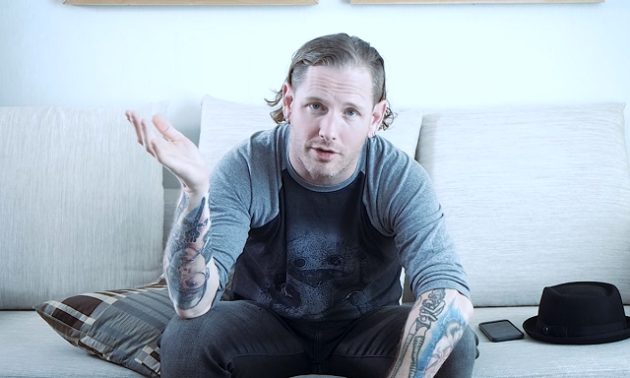 In an interview with Rolling Stone, SLIPKNOT and STONE SOUR frontman Corey Taylor has revealed his 10 favorite heavy metal albums of all time. You can check the list with his comments below.
Anthrax – 'Worship Music' (2011)
"Let's put it this way: I grew up with [ANTHRAX's 1987 album] 'Among the Living' and I would have picked that if they had never released 'Worship Music.'"
Iron Maiden – 'Somewhere in Time' (1986)
"'Wasted Years' was my f*cking soundtrack for years, and I think it's probably one of the most perfect heavy-metal songs ever written – just from a song standpoint, not riffage or anything like that."
Judas Priest – 'Screaming for Vengeance' (1982)
"A lot of people don't give PRIEST nearly enough credit. They talk about how they started, but they don't talk about their whole discography and just how different and how motivated they were with each record."
Korn – 'Korn' (1994)
"I feel like people have forgotten how explosive and poignant KORN were when they hit the scene. To me, I would put that on the same level as 'Appetite' and 'Nevermind' as far as albums that shifted things culturally.
Megadeth – 'Peace Sells… But Who's Buying?' (1986)
"I know a lot of people go for 'Rust in Peace' when it comes to MEGADETH, and that's cool. I just thought 'Rust in Peace' was a cleaner production, whereas 'Peace Sells' still felt like a thrash-metal album."
Metal Church – 'The Dark' (1986)
"It's so f*cking underrated that it's almost critical how good that f*cking album is."
Metallica – 'Master of Puppets' (1986)
"It's my favorite metal album. It is the perfect metal album. There is no f*cking way that you could improve on that album. Ever."
Pantera – 'Far Beyond Driven' (1994)
"To me, 'Far Beyond Driven' was the first example of what a modern metal production could sound like."
Sepultura – 'Roots' (1996)
"Besides 'Iowa,' that album is probably one of the thickest-sounding, heaviest-sounding albums that I've ever heard, from a production standpoint. It's so gross and yet so f*cking awesome."
White Zombie – 'Astro-Creep: 2000 – Songs of Love, Destruction and Other Synthetic Delusions of the Electric Head' (1995)
"'Super-Charger Heaven' is one of the heaviest f*cking songs I've ever heard."