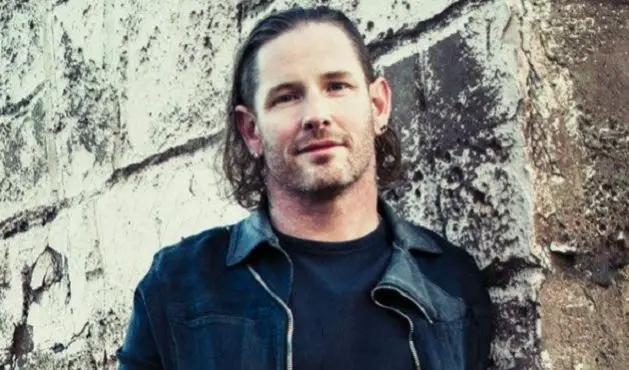 During his yesterday's appearance on SiriusXM's "Trunk Nation," SLIPKNOT and STONE SOUR frontman Corey Taylor has revealed plans for his debut solo album.
"I'm actually giving serious thought to doing a solo album and a solo run," Corey said. Obviously, it's not gonna happen for a while. And I'm actually giving you the exclusive, 'cause I haven't told anybody that I was gonna do that…"
"Honestly, it's something that I didn't even consider for a long time until people just kep beating me up about it, asking me when I was gonna do it. And the more they kept asking, the more I just kept thinking about it, the more I was just, like, 'You know what? If I don't do it now, I'm never gonna do it.' So, yeah, probably 2021. I'm actually putting a band together.
"I've already told the guys in STONE SOUR and SLIPKNOT that I'm doing it, just out of respect. And, yeah, I'm gonna start working on a solo album. That's all I'll give you for now. But, yeah, that's the plan as of right now."
SLIPKNOT released their sixth studio album, We Are Not Your Kind, on August 9 via Roadrunner Records. Album was once again recorded at a Los Angeles studio with producer Greg Fidelman, who engineered and mixed SLIPKNOT's 2004 album "Vol. 3: (The Subliminal Verses)" and helmed 2014's ".5: The Gray Chapter."
In March, SLIPKNOT announced the departure with the percussionist Chris Fehn after he filed a lawsuit against his band members over unpaid loyalties.
In his lawsuit, Fehn claims to have always been told that the money from merchandise and touring is funneled through one sole company that splits profits and pays the members of the band. However, Fehn claims he recently discovered that his bandmates have set up several other SLIPKNOT-affiliated business entities in different states that appear to be collecting money from the band.