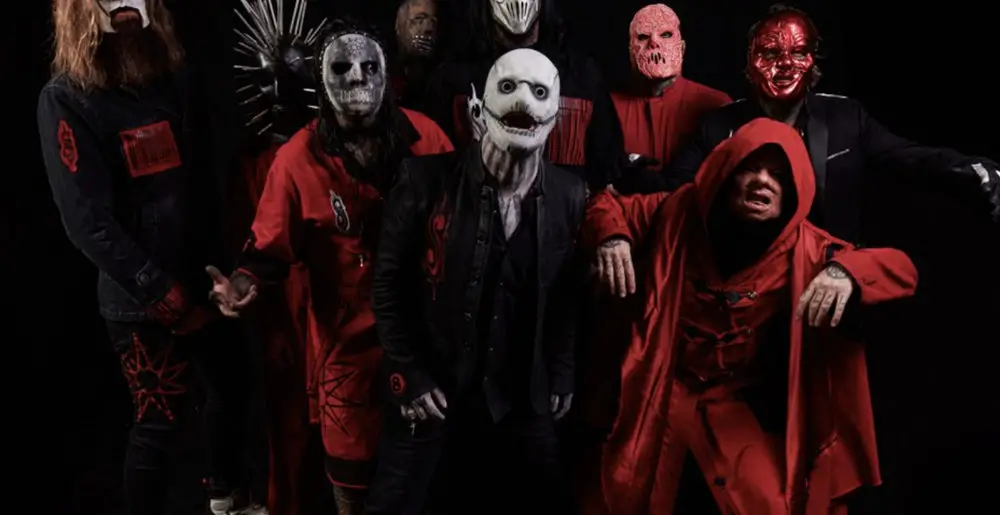 SLIPKNOT has postponed their Knotfest Japan for the third time, this time to 2023.
Knotfest Japan will now take place on April 1-2, 2023.
More than just a festival, Knotfest is an event that celebrates all cultural aspects of heavy music. Knotfest is a gathering of the biggest and heaviest bands in the world, a phenomenon created by the multi-platinum act SLIPKNOT. Launched in 2012, the festival established itself in the United States and has consistently expanded its offerings across the globe, with events in Japan, Mexico, Colombia and France.
Earlier this month, SLIPKNOT released a new single  "The Chapeltown Rag." Recorded during recent sessions for a yet-to-be-announced new album, "The Chapeltown Rag" barrels forward with the speed of a derailed freight train and incisively eviscerates internet culture from the inside out with a scream, "WHEN EVERYTHING IS GOD ONLINE…NOTHING IS."
SLIPKNOT vocalist Corey Taylor commented on "The Chapeltown Rag," remarking "It's a punisher man. It's classic SIPKNOT. And it's frenetic. But lyrically, it's coming from a point of talking about the various manipulations that can happen when social media meets media itself. And the different ways that these manipulations can try to pull us in different directions, in the fact that we're all becoming addicts to it, which is very, very dangerous."