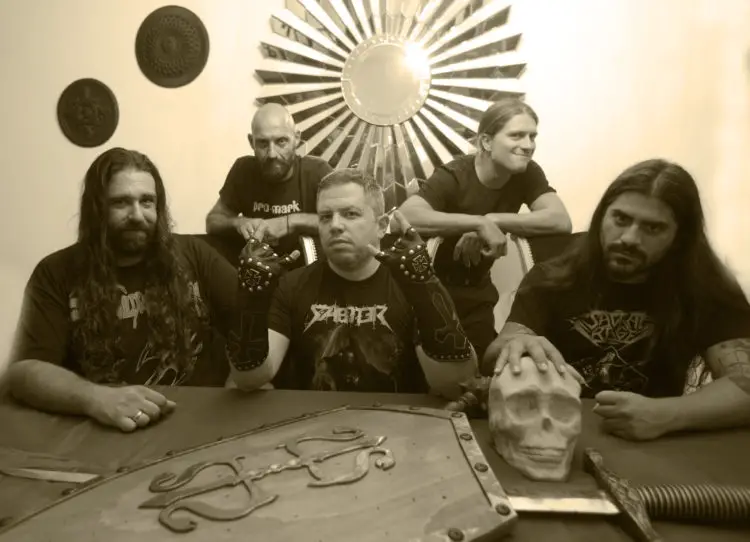 No Remorse Records proudly presents the third album of Epic Power Metal titans SOLITARY SABRED from Cyprus!
"By Fire & Brimstone" continues the legacy of the previous highly acclaimed album "Redemption Through Force." Crashing and powerful, "By Fire & Brimstone" contains 9 ultra-metal tracks of barbaric nature. But this ferocious power is combined with massive and insane technical skills in the vein of the US metal legends of the olde and bands like Helstar, Cauldron Born, Omen, Jag Panzer, Slauter Xstroyes and Sanctuary. The cover artwork was created by Kostas Tsiakos (Dexter Ward, Warlord).
Read our review here.