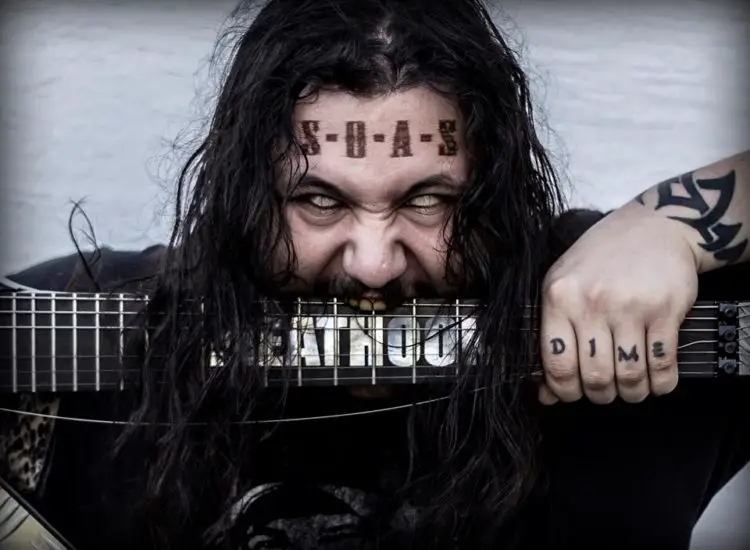 Norwegian one-man-band, Ivan "Meathook" Gujic's SON OF A SHOTGUN (guitarist of BLOOD RED THRONE) has announced new members for SOAS live project!
Ivan stated: "It's a true honor to play with these good musicians. They are young and dedicated. Practising as much as possible and always pushing themselves to be better and better.
"-Kristoffer Lunden, the drummer. He broke his own record on speed. 300 bpm. He want to be the fastest drummer in Norway, when that is accomplished, he is going for the world.
"-Stian Gundersen, bassman. Monster on bass, picks up my riffs pretty fast and is trying out for "Blood Red Throne as a bass player. Wakes up one hour early before going of to work.. just to practise.
–Lennart Vonessen, I`ve known this guy since he was 13 years old. Killer guitarist, fast as f**k and has my stile of writing riffs. Definitely the right man for "SOAS"
"The biggest challenge will be getting the right vocalist. I need a Ball-breaking frontman….. Someone like Phil Anselmo but even more intense and aggressive."
SON OF A SHOTGUN is a one man band from Norway, Kristiansand. Ivan "Meathook" Gujic, guitarist from BLOOD RED THRONE, is the mastermind of SOAS, who started the project in 2014. He writes all the songs, plays all the instruments, sings and records the music. SOAS' debut album "Mexican Standoff" came out in 2017 on his underground label featuring artists such as: Jan Axel "Hellhammer" Blomberg (Mayhem), Maurice Adams (Motor Finger), Damage Karlsen (Chrome Division), Olivier Pinard (Cryptopsy).