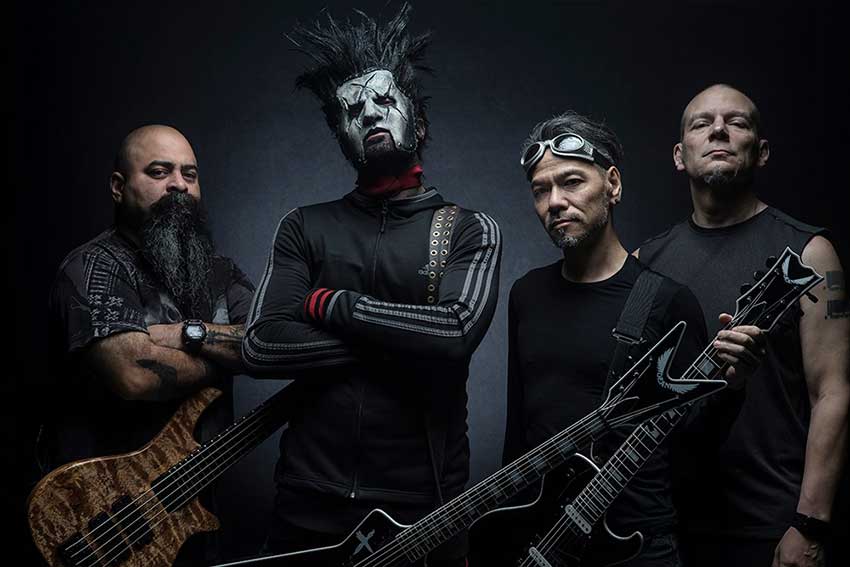 STATIC-X were forced to cancel their tonight's (March 1) show in Vancouver, Canada due to "mechanical issue" on their tour bus.
Band says in a statement: "We are very sorry to report that, due to a mechanical issue with the Static X's tour bus, the band will be unable to make tonight's show in Vancouver.
"The replacement part is on the way and the band will be up and running by tonight.
"We will see everyone tomorrow in Spokane WA, and we will continue the rest of the tour as scheduled.
"We sincerely apologize to everyone in Vancouver for this unavoidable situation!!
"We were beyond excited to play for the sold out audience tonight in Vancouver and we will do our best to schedule a new date at some point in the future.
"Refunds will be issued at point of purchase.
"Sincerely,
"Static-X"
STATIC-X — featuring the lineup of Tony Campos, drummer Ken Jay, guitarist Koichi Fukuda and Xer0 — are headlining the "Rise Of The Machine" tour with FEAR FACTORY alongside DOPE, MUSHROOMHEAD and TWIZTID. The tour kicked off February 25 in San Francisco, California and wraps up April 15, in Los Angeles, California. Dates have been selling out across the country, with select markets upgrading to larger venues to meet the demand for the tour. STATIC-X also recently revealed plans for a tour of Australia and an appearance at the Blue Ridge Rock Fest this year.
STATIC-X's eighth studio album, Project Regeneration: Vol. 2, is scheduled for release on November 3. The LP is a collection of 13 brand-new songs that contain the final vocal performances and musical compositions of founding vocalist Wayne Static, along with the original "Wisconsin Death Trip" lineup featuring Campos, Fukuda and Jay. The new album was produced by Xer0 and mixed/mastered by longtime collaborator Ulrich Wild.