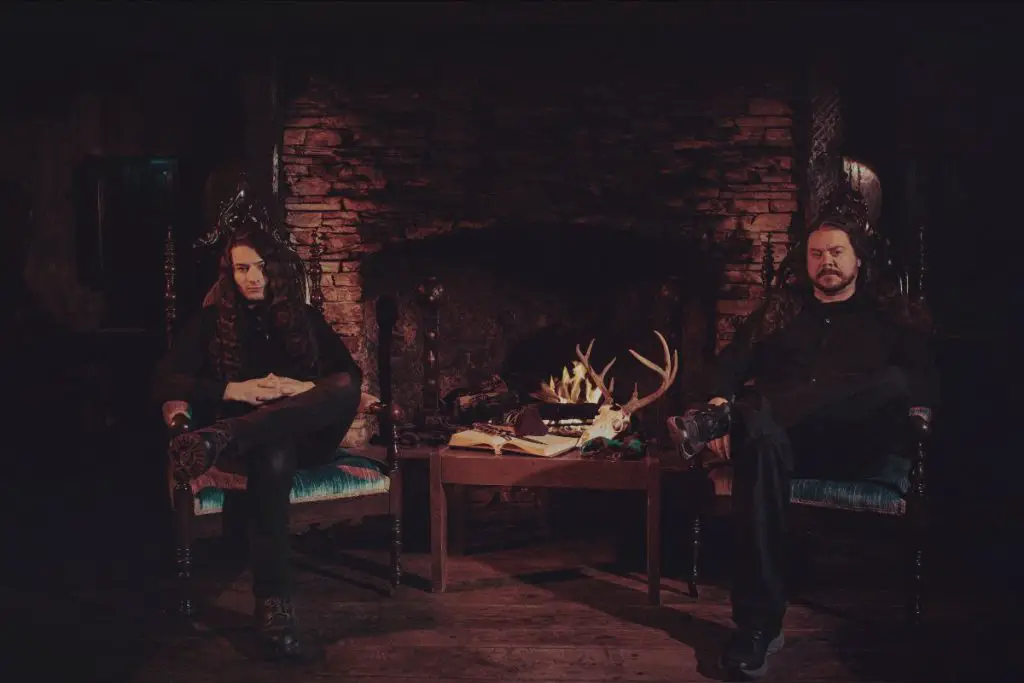 Sharpen your blades and prepare for war with fast-rising USA black metal export STORMRULER! The St. Louis-based two-man project – featuring the dark lyrical genius and deft skill of guitarist/vocalist Jason Asberry and drummer Jesse Schobel – have built a noteworthy subterranean following since their formation. Thus, the band has signed a worldwide record deal with Napalm Records and will release their stunning debut full-length, "Under The Burning Eclipse", on May 28th, 2021!
Featuring 19 tracks on this album alternating between ominous instrumental ambience and incendiary black metal riffs and fury, it tells harrowing tales of war, victory and defeat, and delivers an unmatched, hellscaped auditory experience. This is proven evident on first single "Reign Of The Winged Duke" – a searing track made rich with blackened thrash blastbeats, infernal riffage and powerful progressions as it tells the tale of an immortal magical beast. Check out the official video for the new single below!
STORMRULER offers about the track:
"'Reign Of The Winged Duke' is a great lead off track because we feel it most strongly represents our overall sound. The imagery of the song lends itself well to video performance too!"
STORMRULER adds about the album:
"We sought to take all of the elements we love about black and death metal and make the album we always wanted to hear.  Early on, we formulated the idea to compose interludes between the songs to segue the moods, yet maintain a cohesive nature.  As long-time fans of dark fantasy and historical warfare, it seemed like the proper path lyrically."
STORMRULER comments on signing to Napalm Records:
"We are thrilled to embark upon this journey with a solid label like Napalm Records. Many bands that have inspired us have found their home on Napalm in the past and presently. We hope to forge our own path amongst their legacies!"
Sebastian Münch, A&R, Napalm Records adds:
"STORMRULER is living proof that excellent black metal is not an entirely Scandinavian business! Under The Burning Eclipse is probably the best black metal album of the last 10 years!"
"Under The Burning Eclipse" is a solid hour of fantasy-laden, grim fables transfixed in blackened scourge. Fans of extreme metal will not want to miss this debut offering from the mighty STORMRULER!