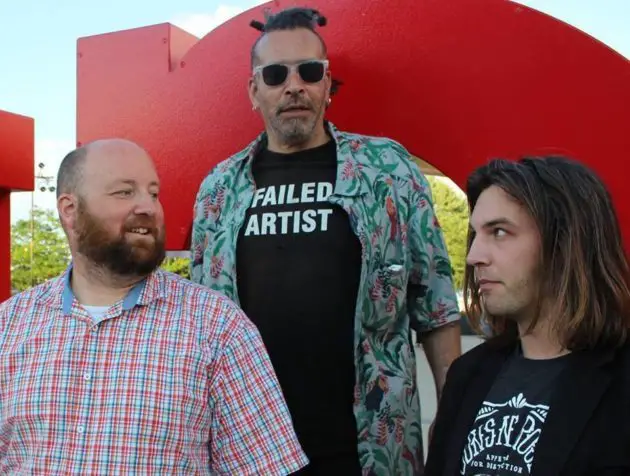 Director and Musician Drew Fortier has announced his latest film project, a documentary about the late FAITH NO MORE / BAD BRAINS/ CEMENT / PRIMITIVE RACE singer Chuck Mosley. The film was initially conceived as a narrative on the legendary singer and musician's then burgeoning comeback, and Chuck originally agreed to the project through a typically irreverent voicemail.
Drew Fortier (Bang Tango, Zen From Mars) will return to a familiar spot behind the camera in 2018 to direct Thanks. And Sorry: The Chuck Mosley Movie.
While playing a handful of shows on guitar for Chuck Mosley (Faith No More, Bad Brains, Indoria, Primitive Race) in 2017, Drew and Chuck discussed the framework of a documentary about the singer/songwriter's life and his reemergence on the scene.
"I am incredibly excited to tell Chuck's story," said Drew, who also directed 2015's Attack of Life: The Bang Tango Movie, "I believe everyone will be able to get something positive out of the finished project of what will be Chuck's film."
Chuck passed away unexpectedly on November 9th 2017, a couple days after leaving a voicemail for Drew… in his best Bane impression.  "I've decided to go ahead with the video…I mean, not the video, but the documentary on this one, Chuck Mosley. He seems like a pretty expansive and explosive character. I think he would be perfect for the part of himself…"
Mosley had recently completed sixty-plus dates on his Reintroduce Yourself tour and recorded a solo record with producer Matt Wallace (Maroon Five, Deftones, The Replacements). On November 3rd 2017 his band, Primitive Race, released their sophomore effort Soul Pretender, currently rising up the NACC Radio 200 chart.