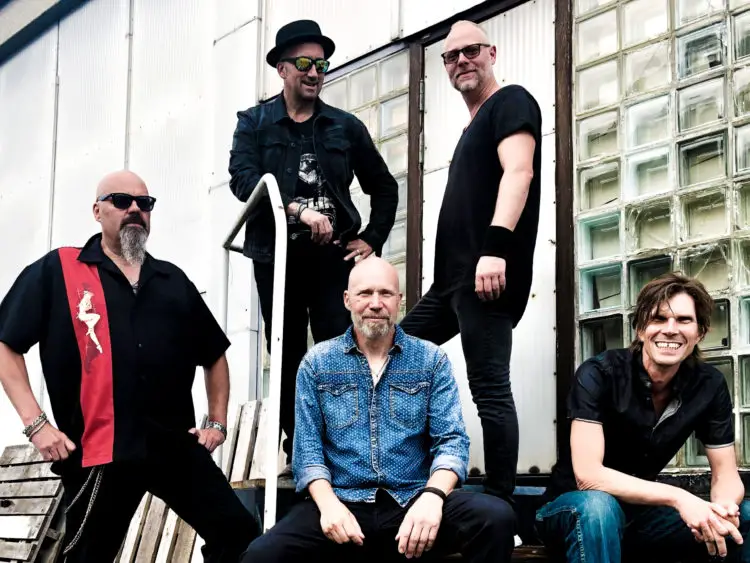 Jörgen Schelander has been in lots of bands over the years since early age. Finnish metal pioneers OZ is one. But he also found joy accompanying for instance Swedish artist Dan Lindblad covering songs written by the legendary Carl-Michael Bellman or with Great Britains enfant terrible Judge Dread. But in recent years the focus has been on Misth (with singer Maria Rådsten from One More Time) and Astrakhan (with his brother Per Schelander on bass, Marcus Jidell of Avatarium on guitar and later Johan Hallgren of Pain of Salvation on guitar).
Astrakhan released several albums getting only great reviews, but after touring and a livealbum performing the classic rock opera Jesus Christ Superstar (featuring Mats Levén amongst others) in 2018, Jörgen felt it was time to leave the band. Jesus Christ Superstar has over the years been a huge part of Jörgens musical journey as he, in his young twenties, performed the rock opera with Peter Jöback.
Jörgen has also played keyboards on almost every album by Swedens AOR heavyweight champions House of Shakira. But he enjoys himself the most when he's on stage in a live situation. That's where he found the rest of the Sweet Freedom band. Håkan Nilsson (guitar), Håkan Rangemo (drums) and especially Jan Lund (bass) played a huge part in the band Sabbtail (featuring again Mats Levén and Fredrik Åkesson of Opeth). Håkan, Jan and Håkan are all members of Deepest Purple, a great band covering the songs of Deep Purple. Last but certainly not least there is the lead singer, Stefan Nykvist. Stefan has as a professional singer been diligently hired for several years. He has toured and collaborated with such artists as Carola and Eric Gadd. He's been singing songs in Disney-movies and in musicals (Jesus Christ Superstar for instance). Stefan has over the years worked in every big entertainment show in Sweden and with big international stars such as Liza Minelli. Stefan is also the singer of Sarayasign, who released their debut album this year.
If this is not enough to get you interested in the album, Sweet Freedom according to Jörgen Schelander is mixed and mastered by Stefan Boman. Stefan record is huge. He has mixed every album by Kent and has worked with a bunch of artists and groups. To name a few: Benny Andersson, Alice Cooper, Def Leppard and Opeth.
Stefan Nykvist – Lead & backing vocals
Håkan Nilsson – Lead & rhythm guitar, acoustic guitar, backing vocals
Jan Lund – Bass, acoustic guitar, backing vocals
Håkan Rangemo – Drums, backing vocals
Jörgen Schelander – Keyboards, 6-string & 12-string acoustic guitar, percussion, backing vocals
Read our review here.