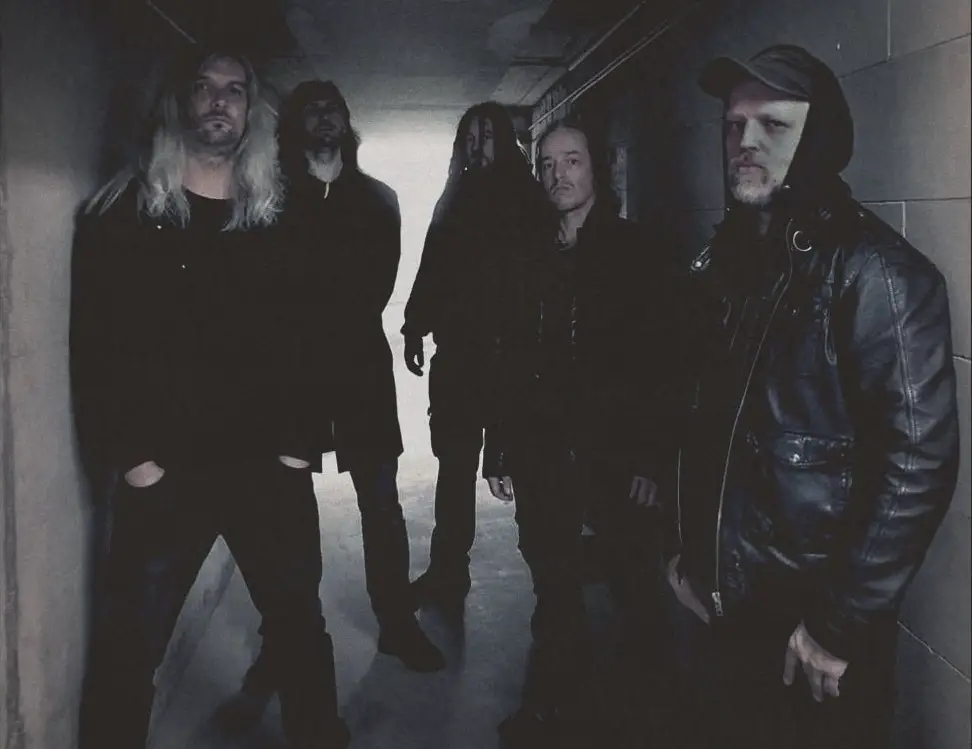 THRON have released a lyrics video for their brand new track "Hosanna In The Highest". Make sure to check out the new video below.
"Hosanna In The Highest" is the fourth track of their latest album Pilgrim as the band comments  :
"It is one of our most varied songs ever. It has everything, from doomy parts to eerie cleanguitars to classic Heavy Metal to raging blasts. The lyrics delve deep into the mind of the "Pilgrim" (with hints to christian liturgy) , and reflect the inner struggle of the protagonist."
Germany's THRON's initial goals were to play authentic black/death in the spirit of the early to mid '90s. heavily influenced by bands like Dissection, Unanimated, Possessed and Mercyful Fate among others, adding traditional heavy metal flavour à la Judas Priest as well.
Following their 2017 album Abysmal on Listenable , the band reinforced all foundations on their 2021 album  'Pilgrim', with more emphasis on slashing wicked fluid melodies infused with that energetic, triumphant dark classic heavy metal swagger .
THRON never loses an opportunity to furiously enhance the catchiness of each composition with a greatly balanced and coherent old school feel.
Utterly brutalising and masterfully composed, the end result is truly spellbinding.
"Hosanna In The Highest" lyric video was created by Kdrumworm-media.
THRON's Pilgrim album was recorded and produced by C.Brandes, A.Kovats and P.Hagmann. , Mixed and Mastered by C.Brandes at Iguana Studios in March-Buchheim in May 2020 with additional Sound Design by Stan Berzon. Artwork created by Khaos Diktator Design.