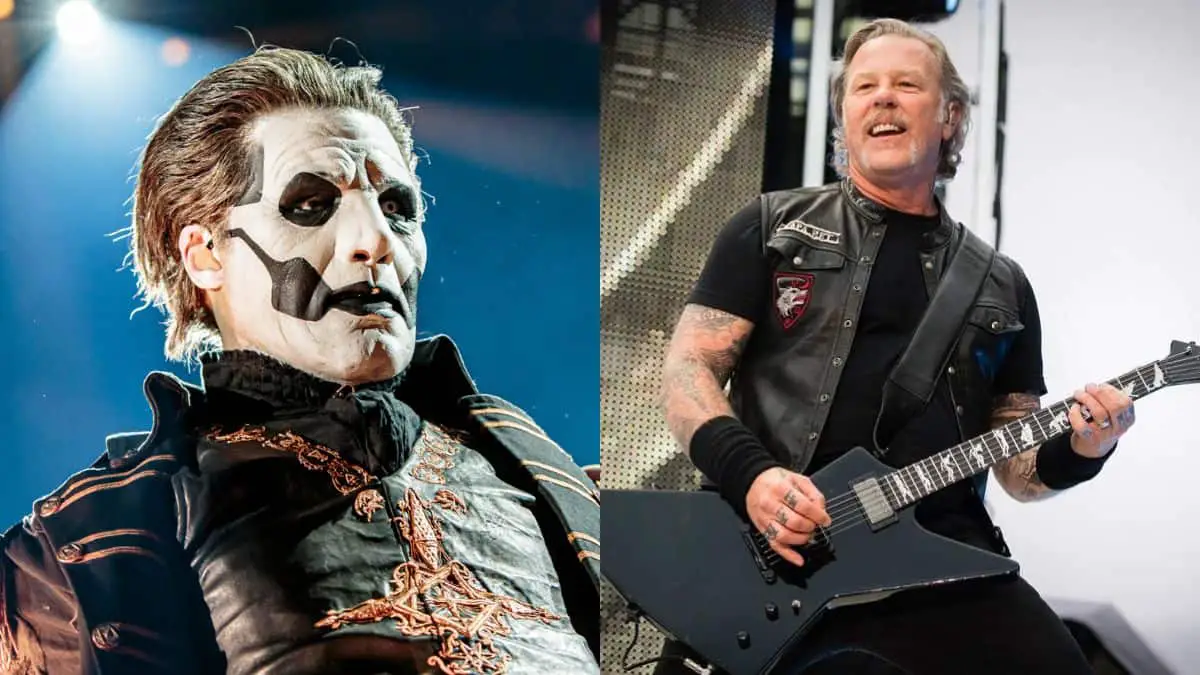 During a recent conversation with 93X radio, GHOST frontman Tobias Forge was asked about his reaction upon witnessing METALLICA singer and guitarist James Hetfield playing GHOST's song "Cirice" in a 2018 practice session at METALLICA's headquarters.
The video displayed Hetfield performing the intro and riff of the track, initially featured on GHOST's 2015 record Meliora.
"Awesome. Of course," Tobias said. "I guess that's the ultimate sort of circle. Hetfield, everything he's done, basically… He was a very early influence for me and keeps on being one. And going from a childhood hero to now a mentor and friend and colleague, if you will, and then having that sort of… receive back in the form of that flattery is amazing, of course. That humbles you."
In 2021, GHOST's rendition of the METALLICA hit "Enter Sandman" was featured in The Metallica Blacklist, an extensive 53-song compilation that includes cover versions of every song from METALLICA's influential self-titled album.