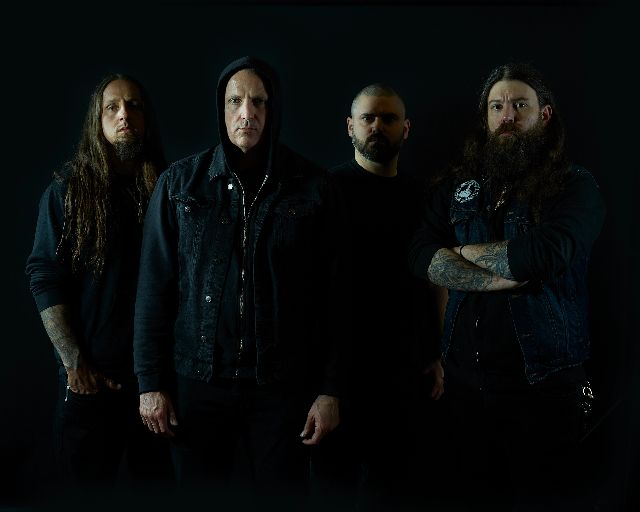 New Jersey metal collective TOMBS have released the third track of their upcoming EP, which is a tribute to the almighty metal gods of MÖTÖRHEAD! The song "Killed By Death" is taken from the Ex Oblivion digital EP, set for worldwide release on July 13 via Season of Mist.
In true MÖTÖRHEAD fashion, bassist Drew Murphy takes the vocal lead on this song, channeling the gruff rock 'n' roll spirit of Lemmy Kilmister with perfect precision. The song features guest guitarist Dan Higgins of HAMMERFIGHT, who performs with Murphy in New Jersey's premier MÖTÖRHEAD tribute band, ENGINEHEAD.
Not only did TOMBS cover the track, they also incorporated their artwork in the video and release a special designed t-shirt of "Killed By Death", which can be found HERE. 
All songs will be available via Bandcamp, YouTube, and across all streaming services while a vinyl counterpart will be announced at a later date. You can pre-save the upcoming digital EP 'Ex Oblivion' across all digital platforms HERE.
Tracklist:
1. Ex Oblivion
2. Killed By Death (Motorhead Cover)
3. Commit Suicide (GG Allin Cover) (2.01)
4: Sombre Ruins Nothing Remains (RKGD Audio Remix)
5. Murder Legendre (5:59)