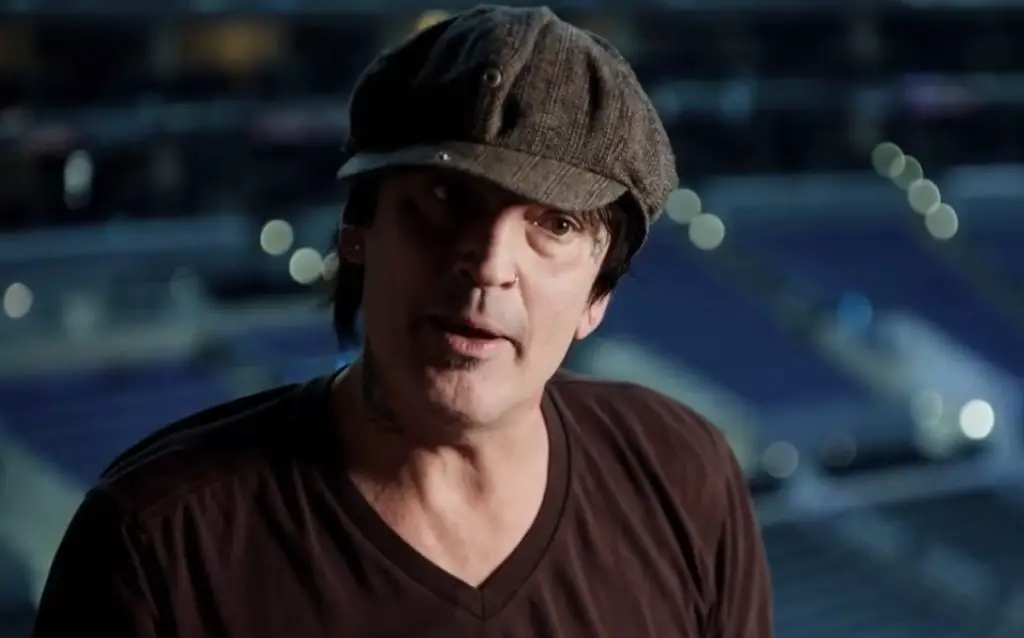 MÖTLEY CRÜE drummer Tommy Lee has once again slammed Donald Trump, saying that the President of United States is "scary delusional."
He made his comments on July 24 in apparent response to Trump declaring himself vindicted by last Wednesday's congressional appearance by former special counsel Robert Mueller.
"This was a devastating day for the Democrats," Trump told reports outside the White House. "The Democrats had nothing and now they have less than nothing."
A short time later, Lee tweeted: "Trump is scary delusional…. denial headquarters!!!"
Lee recently blasted Donald Trump after the President of United States made history Sunday when he stepped over the stone threshold that separates South Korea and North Korea, becoming the first sitting U.S. president to cross the demilitarized zone into the hermit kingdom and meet with North Korean leader Kim Jong-Un.
On his way back to the States, Trump tweeted: "Leaving South Korea after a wonderful meeting with Chairman Kim Jong Un. Stood on the soil of North Korea, an important statement for all, and a great honor!"
In response, the MÖTLEY CRÜE drummer wrote: "Nothin but a press wh*re opportunity!"
The rocker has criticized Trump a number of times in the past, most recently in December when he referred to the 45th U.S. president as an "asshole" and labeled his supporters "dumbasses." A year earlier, he called the president "a f*cking idiot" and said the people who voted for him are "dickheads."
After Trump was elected president in November 2016, Lee expressed his disbelief on Twitter, writing: "What the actual f*ck is happening?"