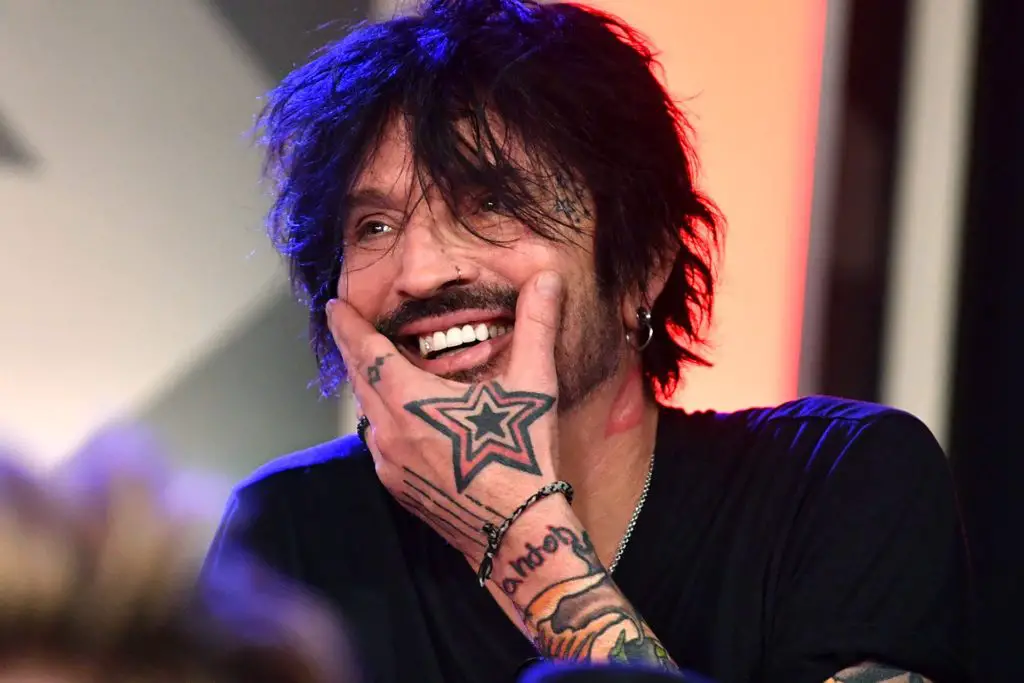 This past summer, MÖTLEY CRÜE drummer Tommy Lee created quite a stir when he posted a nude photo of himself to social media. He recently decided to take it a step further, tweeting a picture of his buttocks and testicles but internet is not much interested this time.
Last night (Feb. 7), the 60-year-old, who apparently wasn't content with limiting the type of picture to his OnlyFans account, posted the image on Twitter and made a joke about nuts (the food) in reference to the traditional joke about testicles, tagging the non-restricted Mr. Peanut brand at the same time.
Lee shared a photo of his backside and lower body, with a caption that read, "Hey @MrPeanut let's collaborate! I'll bring the NUTZ!!!", followed by a peanut emoji. The drummer's unique thigh tattoo verified that the person in the photo was indeed him.
If you would like to see an uncensored image of Lee's nudity, click on this link. Keep in mind that you are responsible for any potential consequences of doing so.
This is what people on Twitter have been commenting: